For the global game publisher and developer Electronic Arts our team created the animation short film in "Apex Legends" universe titled "The Old Ways". This is the second – after "Voidwalker" – episode of Stories from the Outlands series made by Platige.
The animation took more than half year to create, with our artists overseeing all production stages, including shooting boards, character animation and camera work, as well as the production and direction of the episode.
"I am glad that we were able to create a team for this multi-layer and challenging project in a such a short period of time. Even the fact that we had been working remotely while putting finishing touches to "The Old Ways" had absolutely no impact on the quality of the product. I would like to thank our whole team for their dedication and self-sacrifice to this project." – Cezary Albiński, VFX Supervisor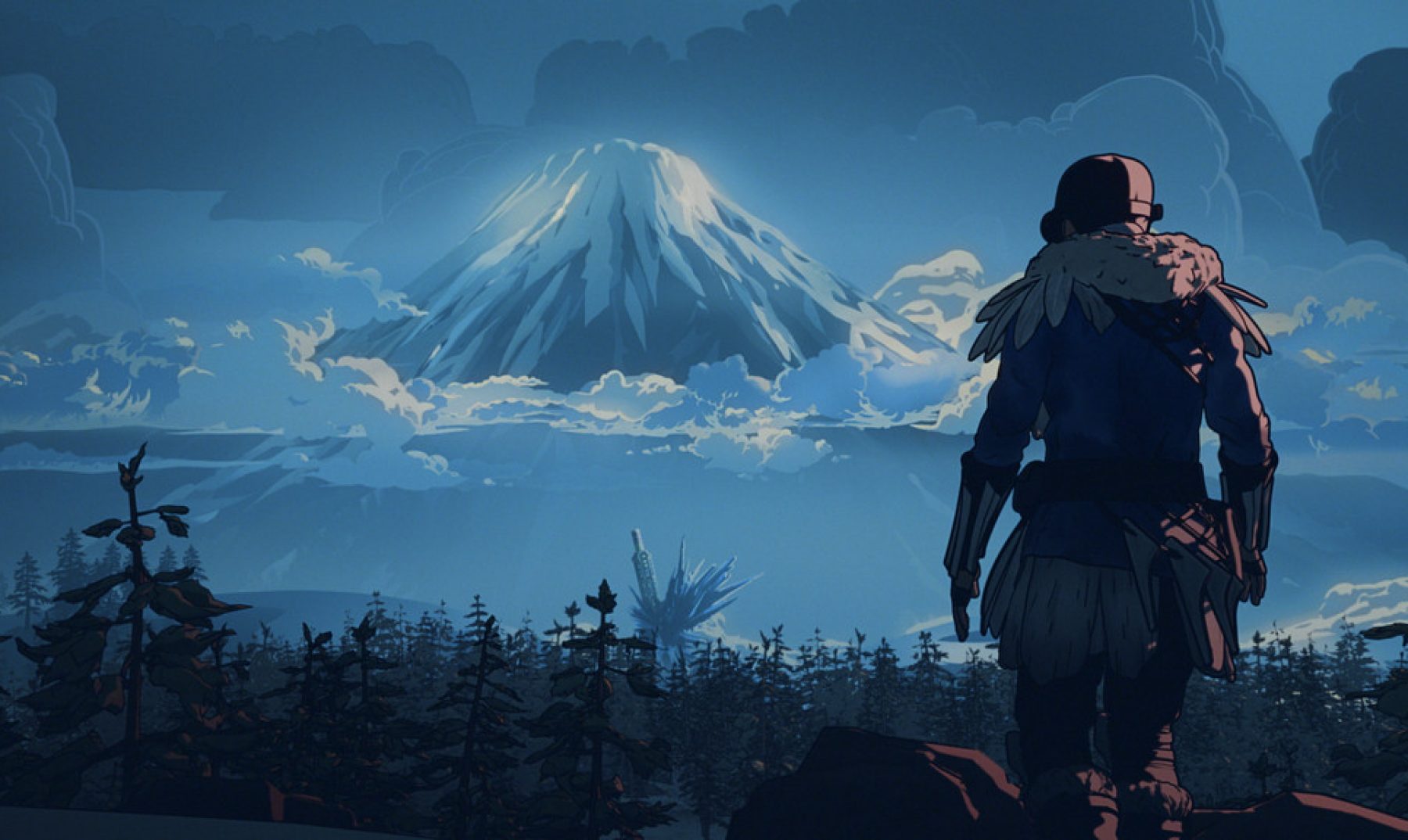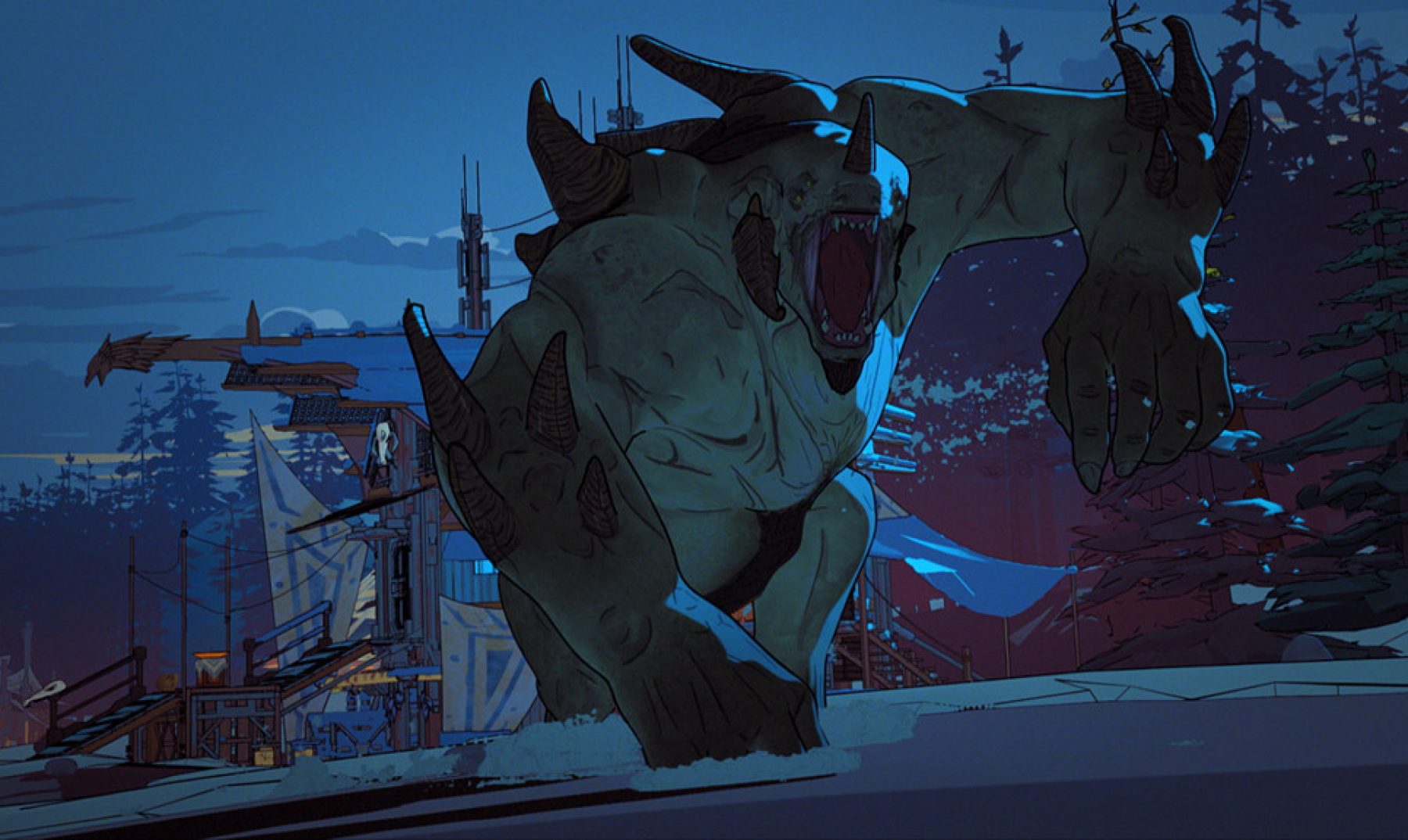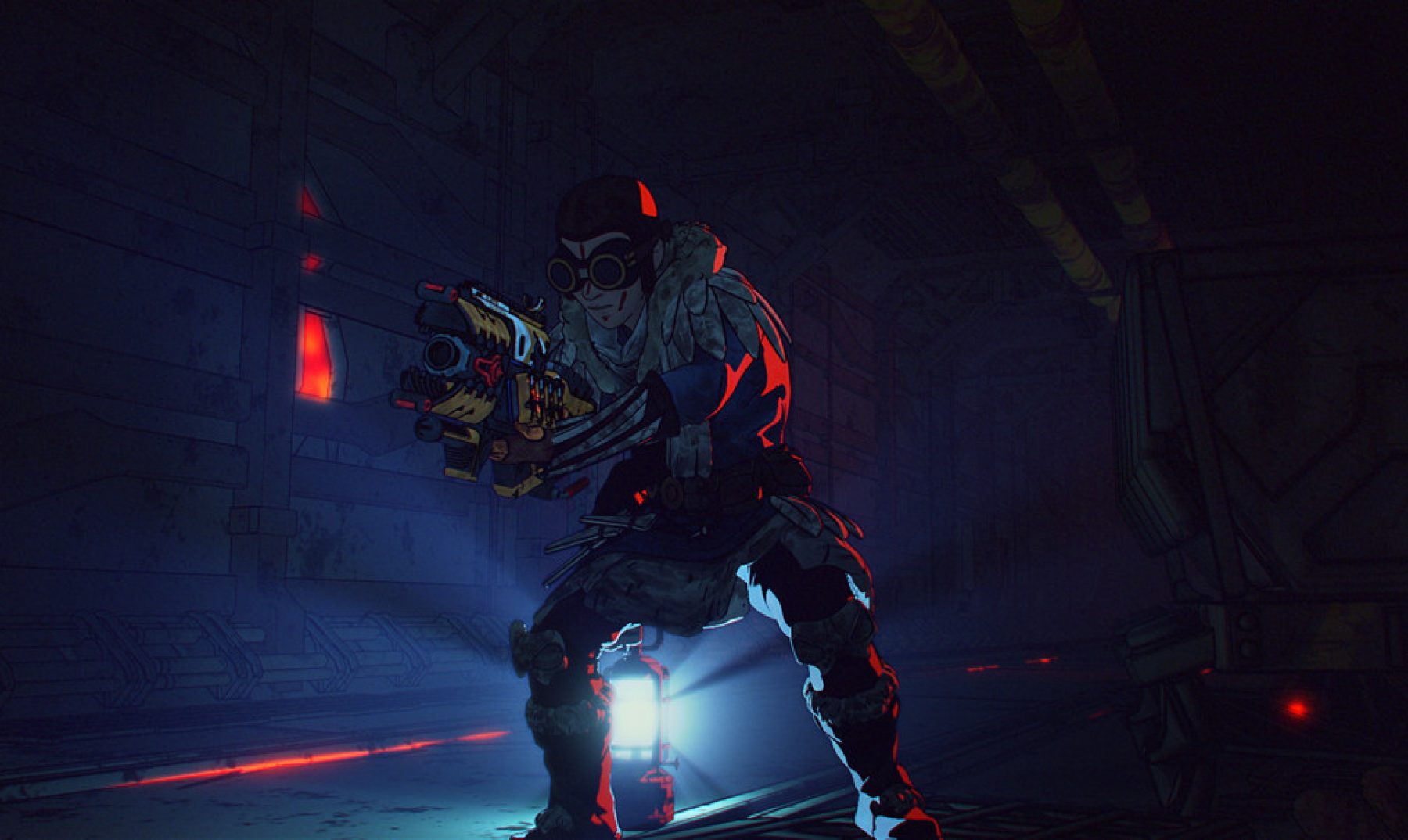 Co-created by Platige Image, the animated series "Apex Legends. Stories from the Outlands" is a natural complement to the Apex Legends, set to provide more insight to the storyline of the game. Developed by Respawn Entertainment and published by Electronic Arts, the battle royal game attracted more than 50 million players in its first month of operation.
"This project was a great opportunity for us to work with many excellent artists from all over the world, both in the field of art and technology" – Paulina Machalica, Animation Producer
The door for the cooperation with EA was opened by "Paths of Hate" and "Fish Night", both directed by our director, Damian Nenow. He had also directed "Voidwalker" – the first episode of the Apex Legends series made by Platige – and co-created "The Old Ways".
"The Apex Legends short film "The Old Ways" was a great collaboration between Electronic Arts and Platige Image. As the writer, I appreciated the cinematic craftsmanship that Platige's team brought to the story from the very first boardomatic. I also couldn't have asked for a better co-director than Bartek Kik. The result is a beautiful and ownable style that our fans have praised. The lifeblood of Apex Legends is our characters and we're grateful to Platige Image for stewarding their stories so faithfully." – Neel Upadhye, writer/co-director at Respawn Entertainment.
Every debut-episode of "Stories from the Outlands" is a great event for all Apex Legends fans. On its first day on YouTube, "The Old Ways" got 3 million views and a great number of positive comments.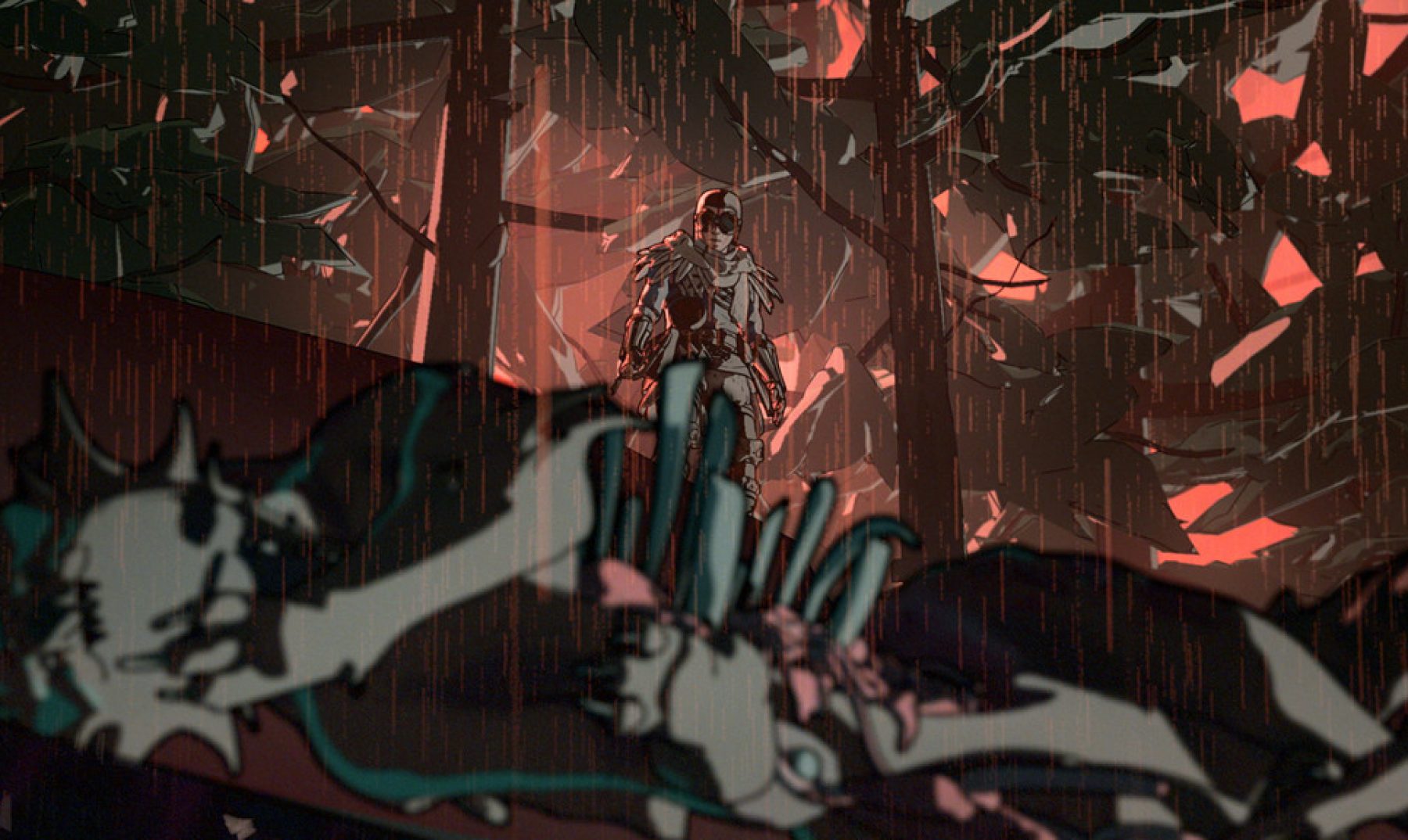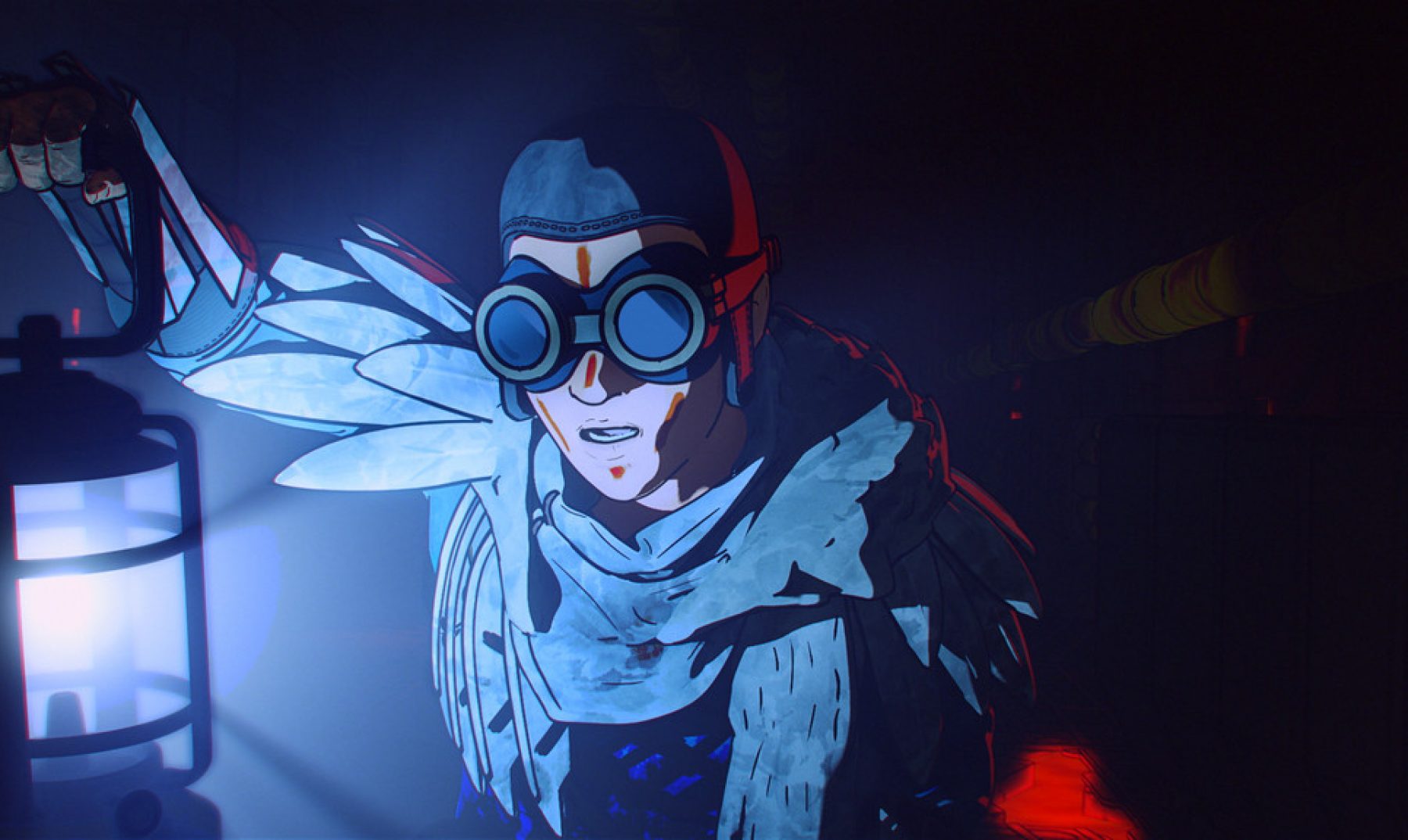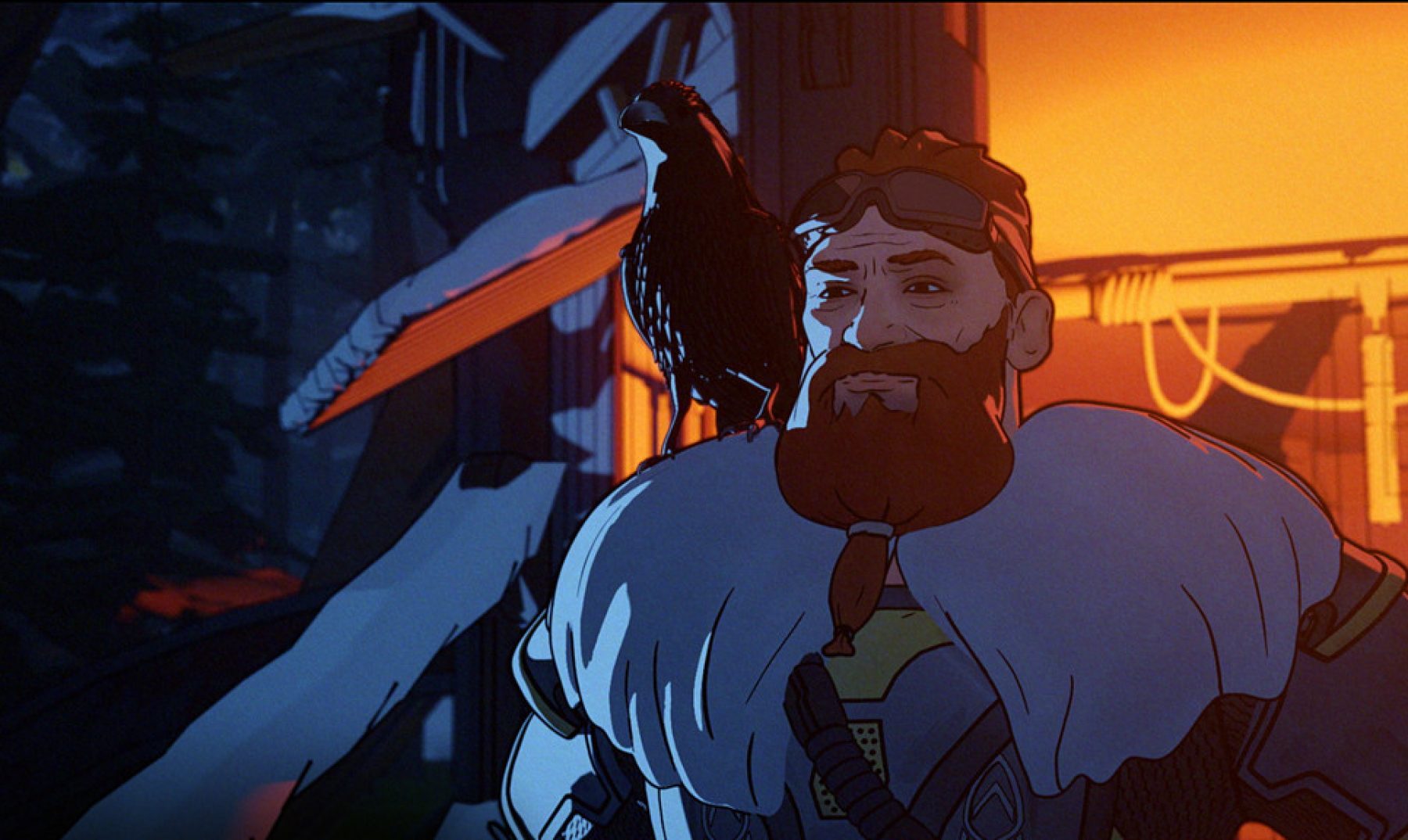 Credits
Director
Bartłomiej Kik
Neel Upadhye
Writer and Creative Director
VFX Supervisor
CG Supervisor
Art. Director
Producer
Respawn Producer
Animation Producer
Postproduction Producer
Director
Bartłomiej Kik
Neel Upadhye
Writer and Creative Director
VFX Supervisor
CG Supervisor
Art. Director
Producer
Respawn Producer
Animation Producer
Postproduction Producer
Production coordinator
Zuzanna Fidor
Magdalena Gnaś- Szymaniak
Piotr Gochnio
Ariana Jeż
Ewa Mike
Klaudia Sordyl
Adrianna Użycka
Storyboard
Andrzej Grzechnik
Michał Murawski
Boardomatic
Concept Artists
Maciej Drabik
Maciek Janaszek
Grzegorz Pędziński
Colourscript
Matte Painting
Damian Bajowski
Maciej Biniek
Layout
Glorija Apanaviciute
Amelia Baj
Jamie Bakewell
Adame Boutrif
Tomasz Czubak
Pavan Mankoo
Grzegorz Mazur
Zuzanna Suska
Dominik Wawrzyniak
Lead Charakter Artist
Character Artists
Piotr Kujko
Magdalena Modzelewska
Kosma Rabiega
Paweł Ruszkiewicz
Nastassia Tolstik
Rigging
Mateusz Matejczyk
Waldemar Nalepa
Paweł Szczęsny
Lead Asset
Asset Artist
Marcin Dubaj
Piotr Kujko
Magdalena Modzelewska
Kosma Rabiega
Nastassia Tolstik
Animators
Adrien Annesley
Maria Broniarz
Nipun Chordiya
Mathieu Di Muro
Irfan Farooq
Pablo Heras
Natchapat Drive Jamtaksa
Bartosz Jerczyński
Damian Kłos
Janusz Ordon
Alex Ronco
Diego Villanueva
Szymon Wolski
Paweł Woźniak
Sankeerna Yaduguru
Rendering Artist
Maciej Dubaj
Tomasz Dziecic
Adrian Klimczak
Mateusz Mączka
Jacek Ruszkiewicz
Compositing Artist
Michał Bereś
Piotr Borowski
Piotr Kierzkowski
Witold Płużyński
Maciej Prętki
Jaime Rojo Paez
Jerom Root
Adam Rosłanowski
Rafał Szyc
Pavel Uliashka
Mateusz Węglarz
Additional 3D Artists
FX TD
Jarosław Armata
Agata Cichosz
Kamil Kowalski
Mikołaj Mlonek
Adrian Tarasek
TD
Bartosz Krasicki
Sergii Nazarenko
Online Artist
Mariusz Seliga
Piotr Popielawski
Color Correction
Audio/Video Technique – DI Support
Piotr Dutkiewicz
Cezary Musiał
Kamil Steć
Maciej Żak
Pipeline TD
Witold Duraj
Tomasz Kurgan
Tomasz Kruszona
Marta Nowak
Michał Rosiński
Mateusz Wójt
Jarosław Zawiśliński
IT
Jakub Dąbrowski
Piotr Getka
Krzysztof Konig
Tomasz Kruszona
Marcin Maciejewski
Łukasz Olewniczak
Render Wranglers
Kamil Boryczko
Rafał Lasyk
Mateusz Mazur
Ewelina Romejko
Piotr Szczepaniak
Rafał Wójcikowski
Sound Design support
Wojciech Chołaściński
Sabina Pająk
More credits

+