Unidentified objects falling from the sky, smoke, dreamlike vision of Warsaw – those are just a few of the images that we created in collaboration with production house Dobro for the music video "Horyzont" by Piernikowski and Monika Brodka.
Piernikowski – known from a duet called Syny – yet again trusted us in creating visuals for his work. After a great response to last year's music video for "Nag Champa", which earned great recognition from both public and reviewers, it was time to step in once again and produce visuals for the song "Horyzont". In collaboration with production house Dobro, we introduced viewers into an unreal world where dreams are mixed with reality. When working with Piernikowski you can be sure about one thing – one of a kind entourage.
It's a completely different project from duet Syny, therefore, thinking about the aesthetics of this film had to vary. We wanted to stay in consent with images of both artists, for whom the visual aspect is extremely meaningful, they treat the video as one of the forms of expression. I am glad that we managed to work out the full concept that was brought to life – says Sebastian Paczyk, director in production house Dobro.
In this project we have used elements of 3D animation, we created a three-dimensional scan of Piernikowskis head as well as we managed to make casts of both artists heads. We implemented a motion control system that enabled us to repeatedly revise the movement of cameras on set. Due to all of it we were able to create a mysterious and one-of-a-kind atmosphere that viewers can feel from the very first seconds of the video.
Collaboration between production house Dobro and Rafal Sadowy (VFX Supervisor) as well as a whole team of Platige Image had a great impact on the final effect. Working together enabled us to make the key decisions quickly as well as cut down the time of reaction to any possible script modifications. I would like to thank everyone for putting a huge effort and energy into this project – adds Sebastian Panczyk.
The music video for song "Horyzont" started the pre-sale of the cassette edition of the album "The best of moje getto".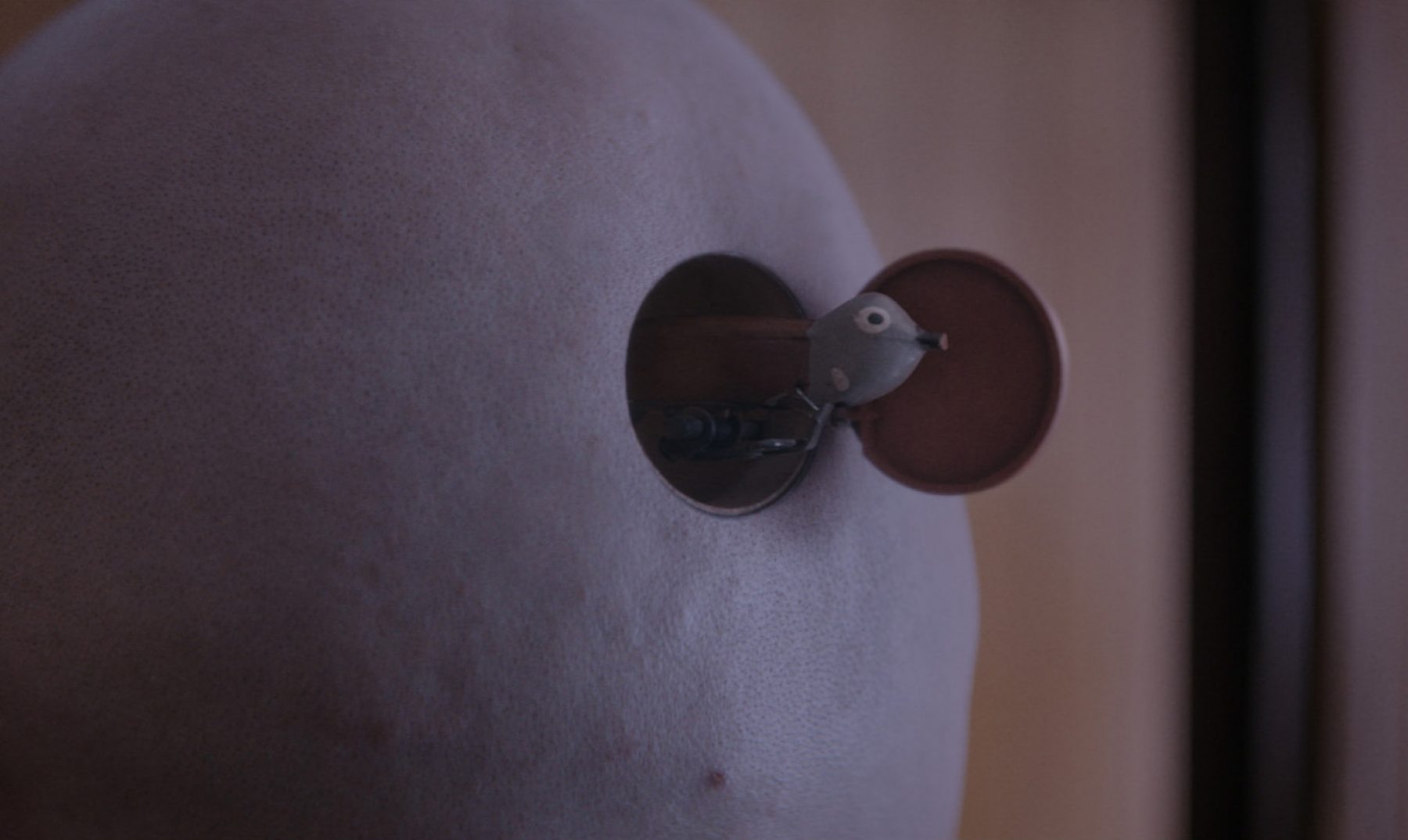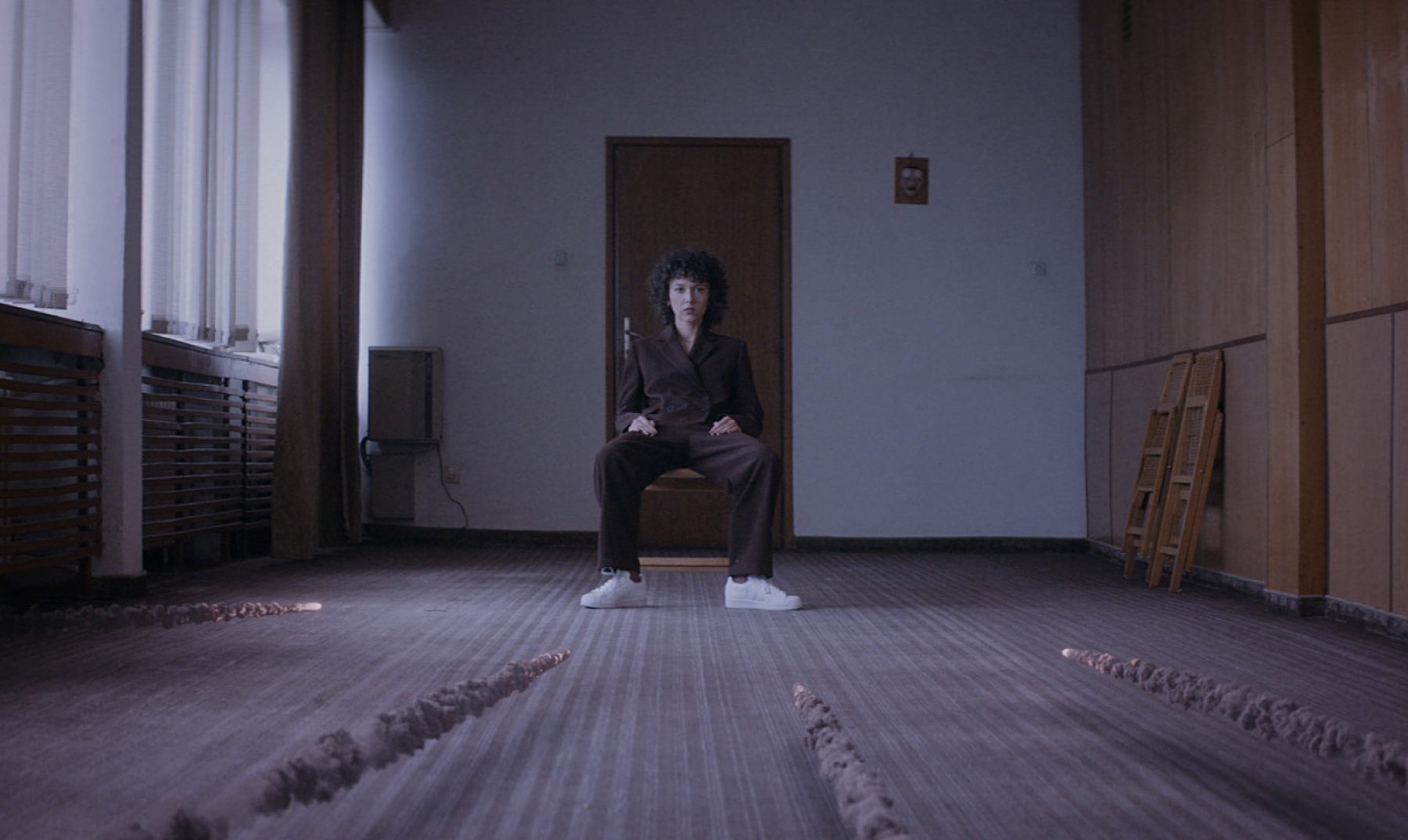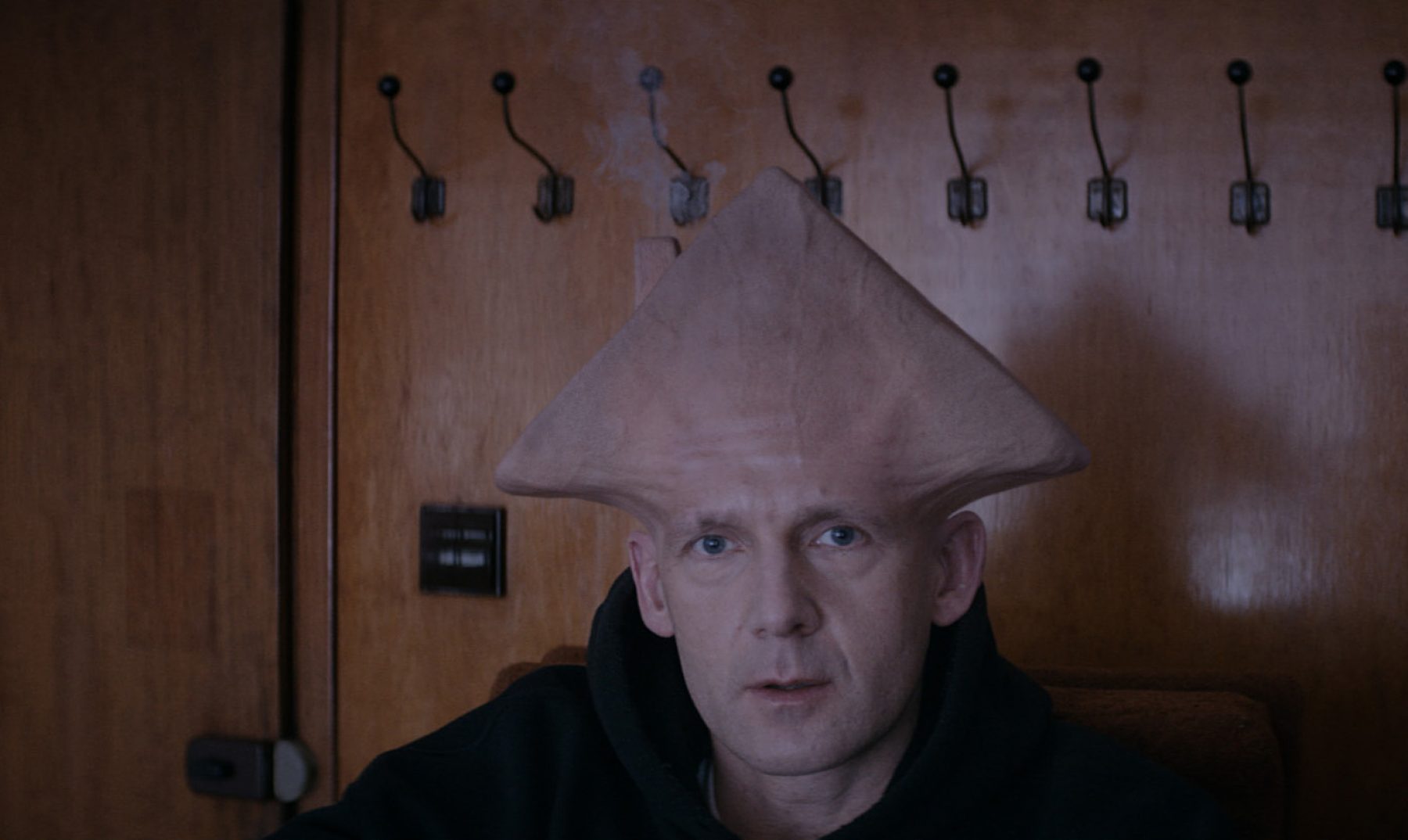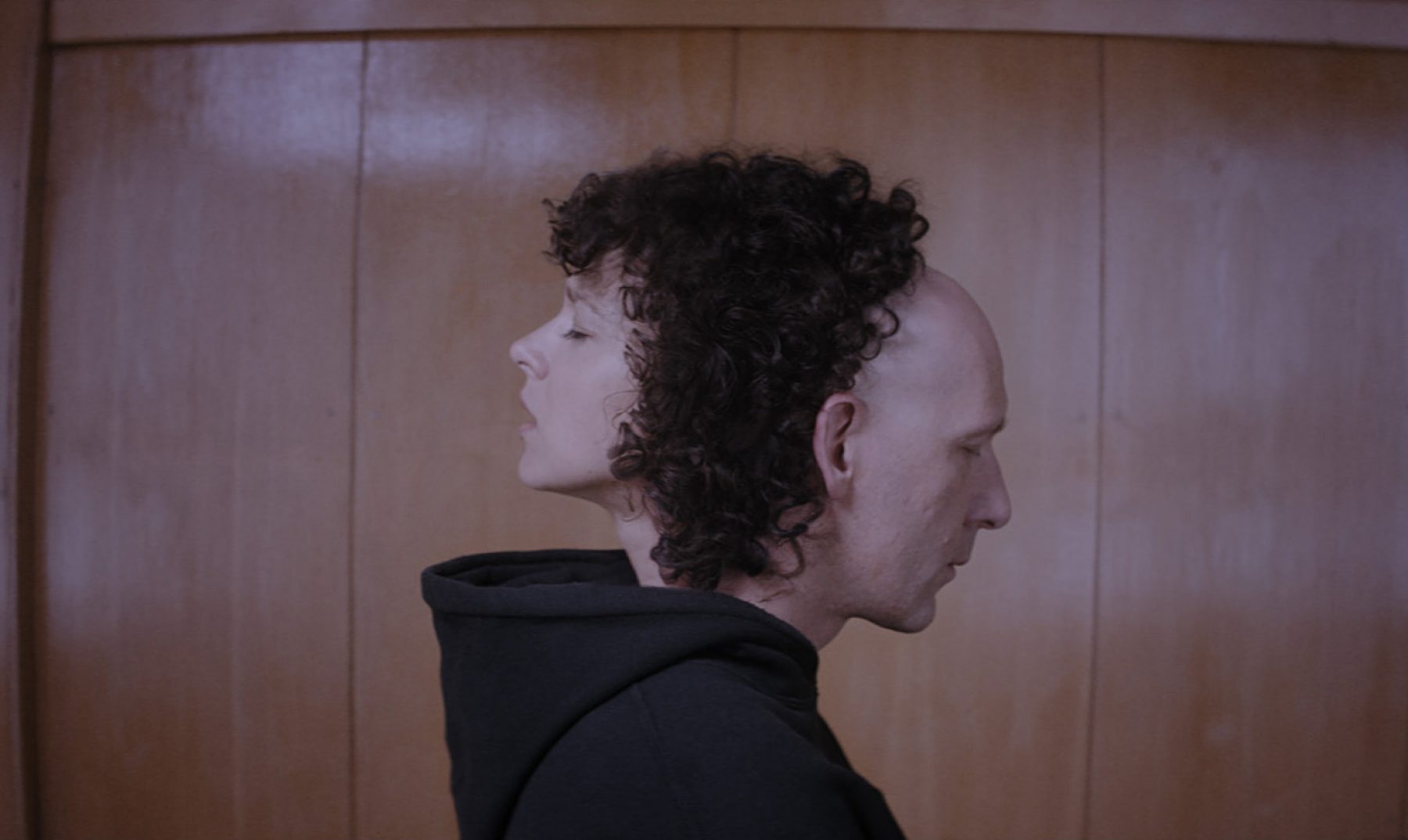 Credits
Written & Directed
Cinematography
Production House
Executive Producers
Ewa Brzózka
Jarosław Sawko
Piotr Sikora
Karol Żbikowski
Producer
Production Assistant
Monika Ossowska
Piotr Kołodziej
Edit
Set Designer
Marcin Płaszczyk
Weronika Masalska
Costume Designer
Maria Górska
Karolina Rodanowicz
Costume Designer Assist
Sonia Ziółkowska
Andzia Moes
Flora Kamusińska
Makeup
Liliana Gałązka
Ludmiła Krawczyk
Special Makeup & Hair Effects
Publisher
Postproduction
VFX Supervisor
VFX Producer
Head of Production
On Set Supervisor
VFX Artists
Michał Bereś
Piotr Borowski
Michał Grądziel
Jarosław Kapuściński
Marcin Klicki
Adrian Klimczak
Grzegorz Mazur
Zofia Nagy
Michał Niewiara
Łukasz Nowicki
Rafał Sadowy
Bartek Sławiński
Oleh Ridzel
Rafał Szyc
Paweł Szczęsny
Klaudiusz Wesołowski
Waldemar Woźniak
Online Artist
Grading
DI
DI Support
Maciej Żak
Kamil Steć
Cezary Musiał
Michał Własiuk
CTO
Pipeline TD
Jarosław Zawiśliński
Witold Duraj
Tomasz Krugan
Maksim Kuzubov
Marta Nowak
Head of IT
IT
Jakub Dąbrowski
Łukasz Olewniczak
Damian Sobczyk
Kamil Słupecki
Sound : Juice Sound
Kuba Pietrzak
Michał "Jurgen" Jaroszewicz
Starring
Robert Piernikowski
Monika Brodka
Sumo
Białasy
Agnieszka Michułka
Wojtek Grzesiak
Daniel Rasielewski
Iwo Świłło
Fans
Dawid Kosmal
Zuzanna Czerczak
Maxime Cresseaux
Jan Szalasny
Orhidee
Marrec
Michał Szczepaniuk
Kacper Siemaszko
Maria Szydłowska
Alicja Łabądź
Wiktoria Łuczak
Marta Pop
Gładki
Agata Gołąb
Adrian Ambeatz
Paulina Sokołowska
Rootshot
Bartosz Biniek
Dawid Quinones-Kulisz
Jan Anusz
Katarzyna Brzozowska
Patryk Wancerz
Bartosz Biniek
Adam Rajkiewicz
Jan Dawidowicz
Jan Antosiewicz
Natalia Cybulska
1AD
Focus Puller
DIT
Video
Steadicam Operator
Steadicam Assist
Drone
Props
Gaffer
Spark
Janek Wojtczak
Dominik Banasiuk
Grip
Jarosław Pawłowski
Tomasz Sternicki
Pyrotechnist
Set Manager
Stage Hand
Marcin Skajnowski
Łukasz Hlebek
Cars
Head2Head Team
Krzysztof BRYLANT Szymański
Jakub WARIAT Siemczuk
Motion Control
Alan Blackfish & Phantom Gravity Motion Control
Bartosz Dąbrowski
Grzegorz Najder
Robert Obiała
Leszek Obiała
Leszek Adwent
Bartłomiej Stempień
Maciej Żemojcin
Camera Equipment
ATM System
Light Equipment
FireFly
Special Thanks
Anna Błachnia
PTAK Expo Warsaw
Klub Progresja
Mastering
Mark Bihler at Calyx Mastering
More credits

+