During the break of the match between Golden State Warriors and San Antonio Spurs the dynamic world from God of War game was presented in a form of innovative projection, developed by Platige Image in cooperation with BBH New York and Sony Interactive Entertainment.
Moreover, it was directed by Tomek Bagiński. Court of the historic Oracle Arena has become a frozen nordic land, then a cave in which Kratos and his son fought for their lives, breaking the boundries of what we perceive as a typical game cinematic.
They were not just a flat image – for over a minute they took over the whole arena, coming to life in front of thousands of spectators. In order to achieve our vision we used the whole court, jumbotron and LED 360°Ribbons with a 1900×56 display.
Motion capture was made in Lightstorm – the system created by James Cameron during the development of "Avatar". The characters were recorded by the same actors as in the game.
That way God of War had a spectacle worthy of its epic status.
JUMBOTRON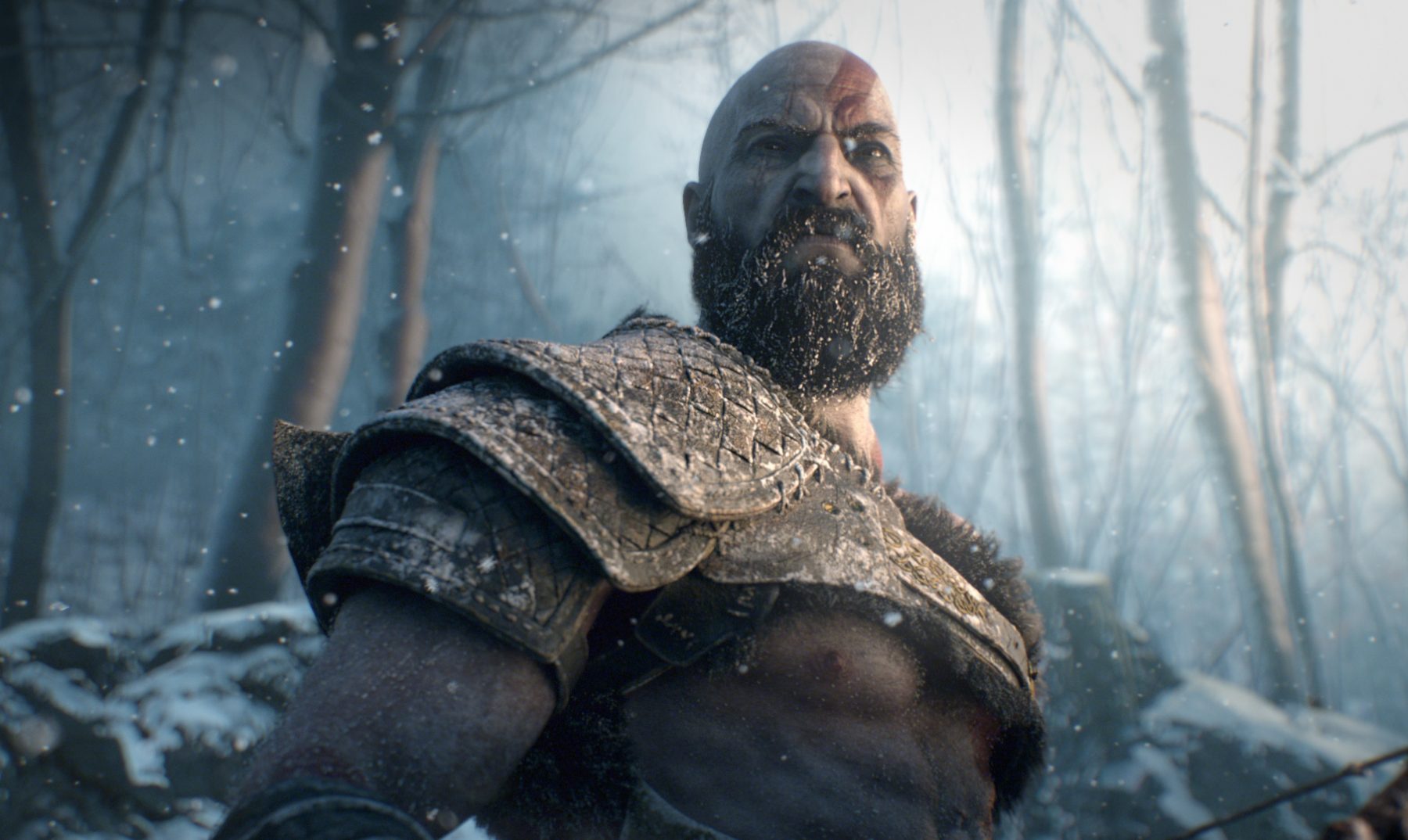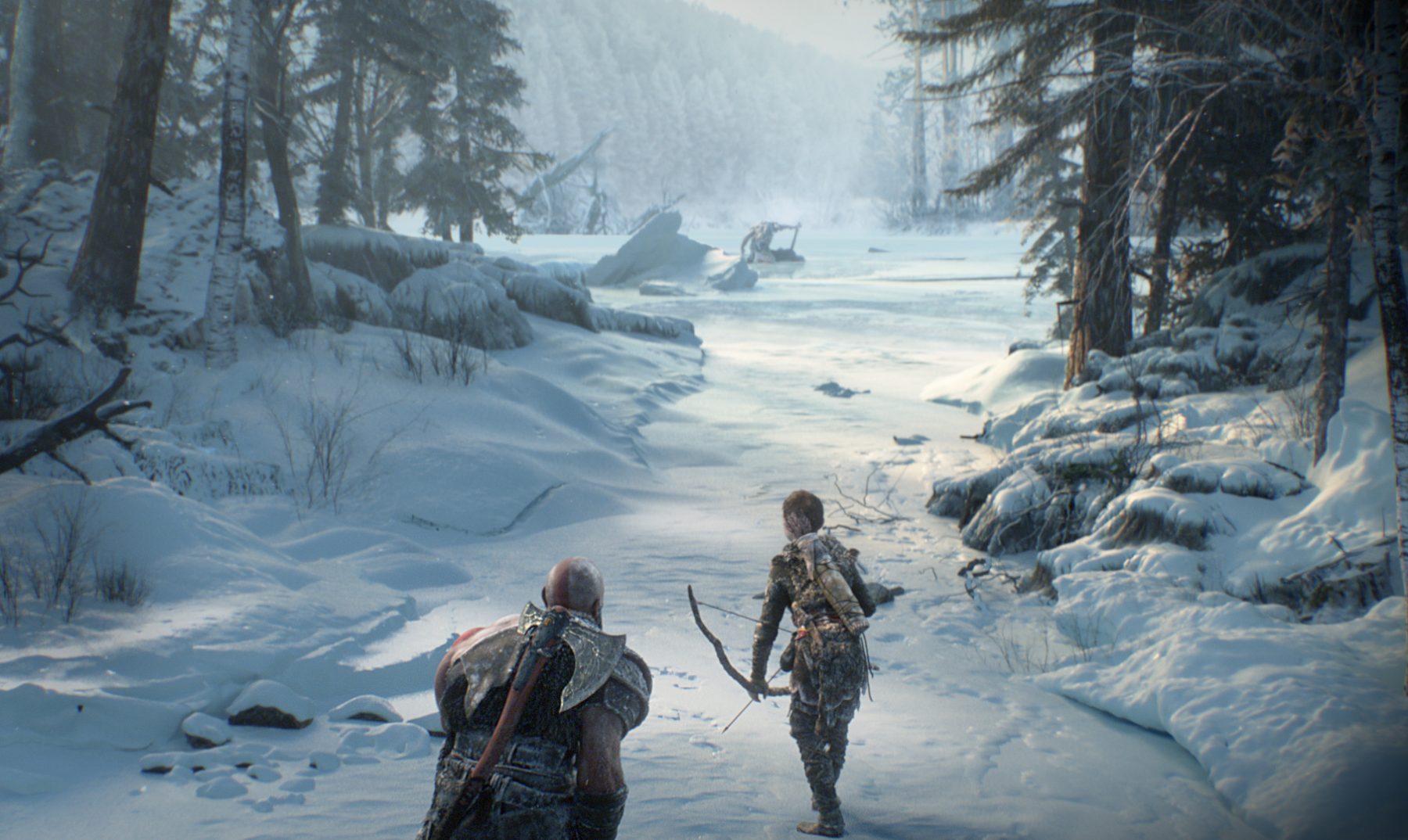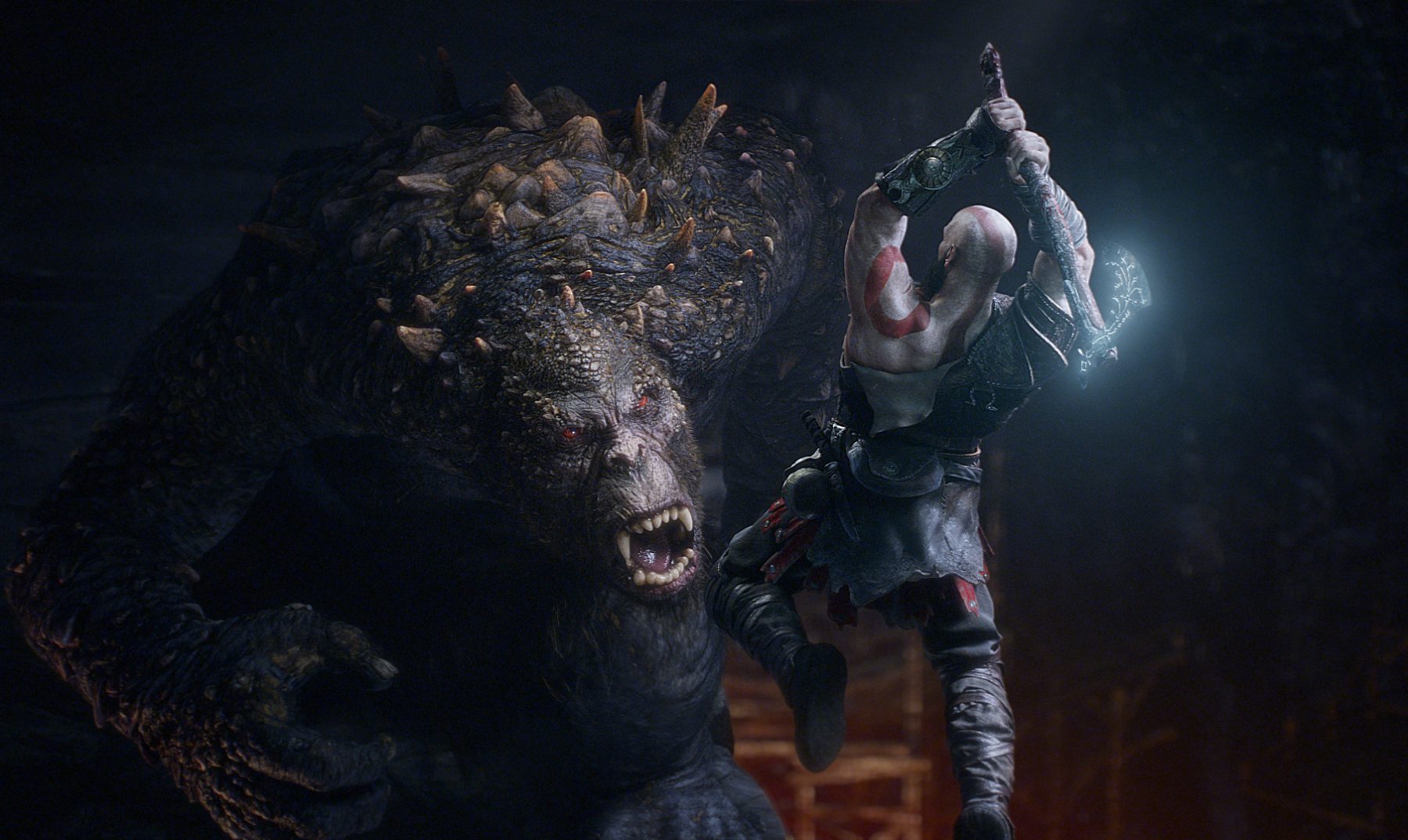 3D PROJECTION
ON COURT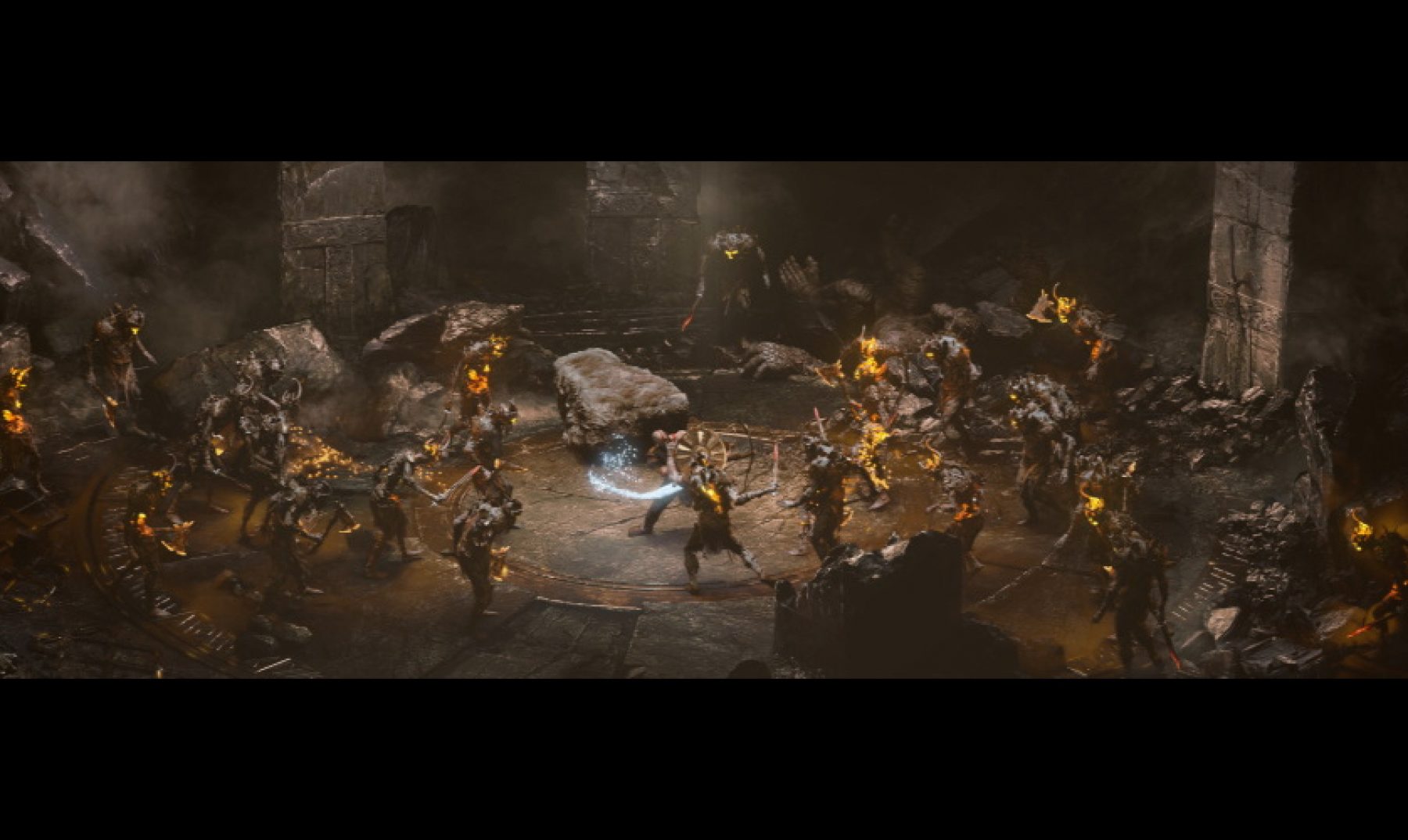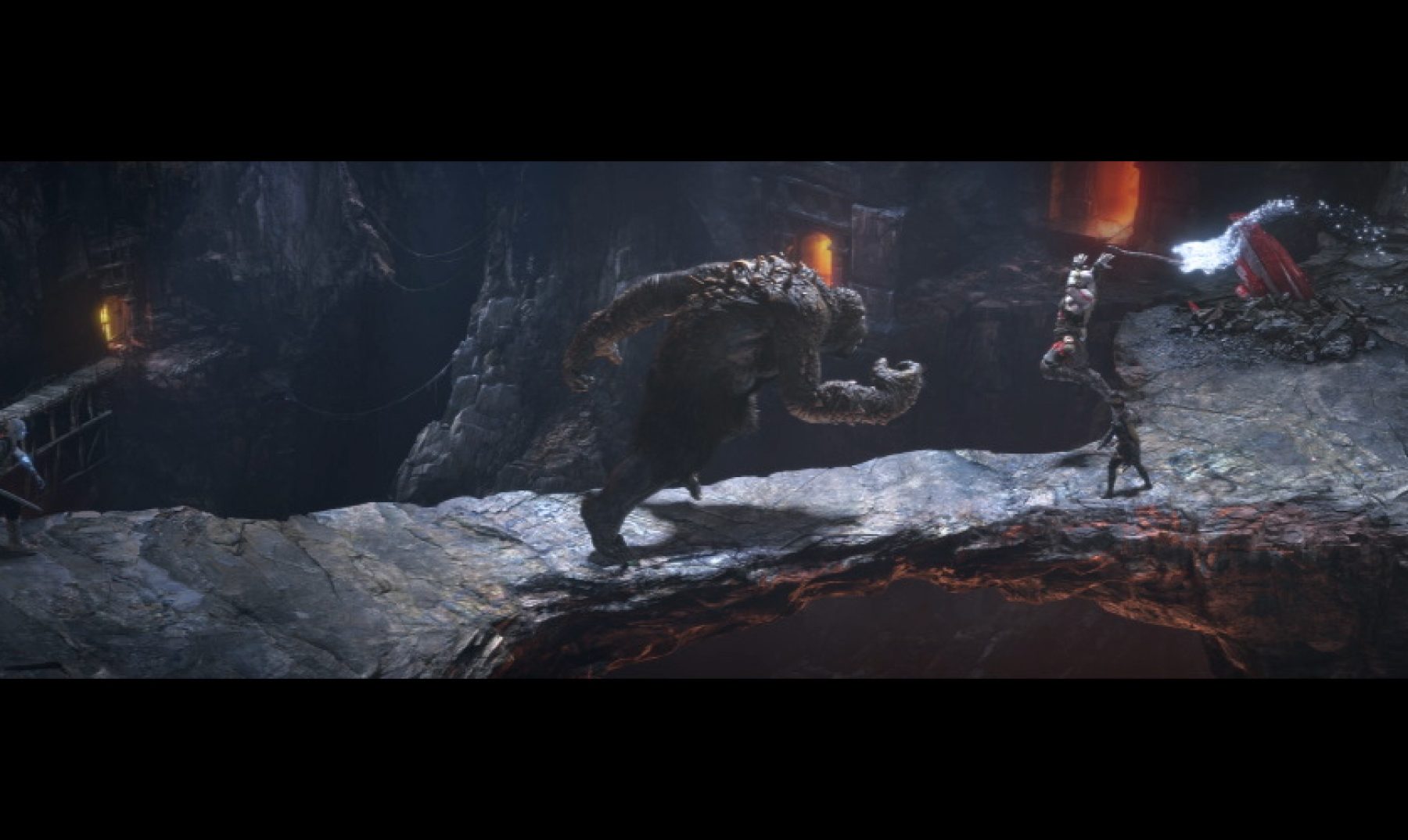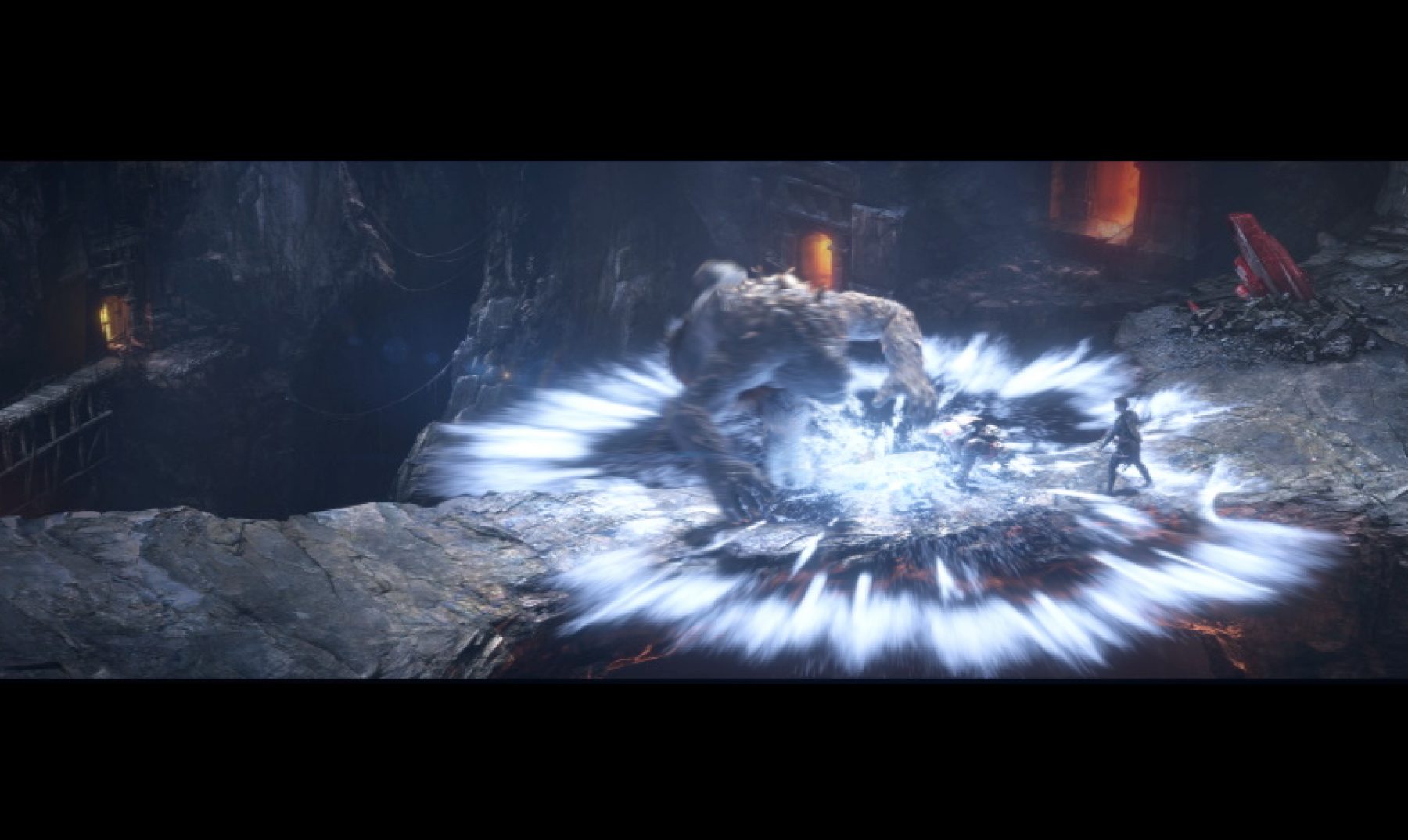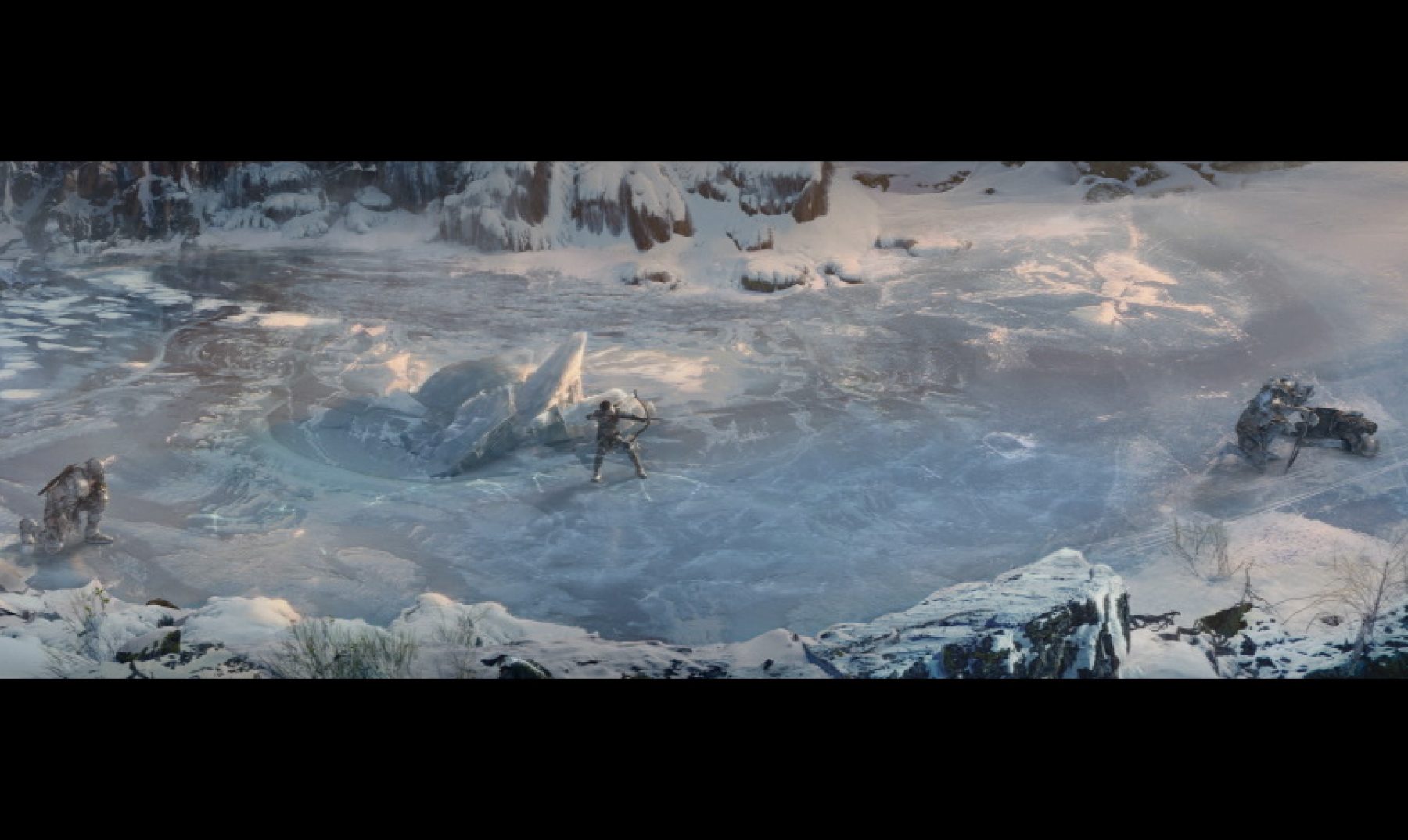 Credits
Director:
CG Supervisor:
Art. Director:
Animation Director:
Executive Producers:
Producer:
Production Manager:
Head of CG:
Production Coordinator:
Klaudia Sordyl
Marina Borokhova
Karolina Koszewska
Marcin Kurowski
Senior Environment Artist:
Texturing and Shading Artist:
Mateusz Sroka
Piotr Orliński
Piotr Nowacki
Environment Artists:
Bartosz Sławiński
Paweł Lorenc
Modelling Artist:
Concept Artists:
Additional Concept Artists:
Łukasz Nowicki
Damian Bajowski
Mattepaint:
Adam Trędowski
Łukasz Nowicki
Michał Niewiara
Rendering Artist:
Piotr Orliński
Mateusz Sroka
Michał Witek
Bartosz Sławiński
Adrian Klimczak
Piotr Solecki
Paweł Lorenc
Compositing Artist:
Łukasz Grzelak
Michał Bereś
Dmytro Kolisnyk
Łukasz Przybytek
Rafał Sadowy
Layout:
Grzegorz Mazur
Paweł Lorenc
Animators:
Tomasz Grenda
Olga Szablewicz-Pisuk
Patryk Latos
Krzysztof Faliński
Oleh Ridzel
Vesna Ostojic
FX TD:
Filip Tarczewski
Agata Cichosz
Michał Grądziel
Character FX Artist:
Vasiliy Ponomarev
Ilia Vorobev
Sergey Lopatin
Denis Jansson
Denis Demenov
Roman Bataev
Bartosz Miraś
Character TD:
Maciej Ciesielski
Nathan de Pascale
Wojciech Jastrzębski
Hair Groomer:
Additional Artists:
Szymon Karlak
Szymon Kuczmierczyk
Motion Capture TD
Motion Capture Junior TD
CTO
Lead Pipeline TD
Pipeline TD
Łukasz Dąbała
Witold Duraj
Adrian Krupa
Tomasz Kurgan
Maksim Kuzubov
Sergii Nazarenko
Lead Render Wrangler
Render Wranglers
Kamil Boryczko
Łukasz Derda
Marcin Jóźwiak
Head of IT
IT
Jakub Dąbrowski
Krzysztof Konig
Marcin Maciejewski
Łukasz Olewniczak
Special Thanks:
More credits

+