Our studio prepared a short trailer for Raji: An Ancient Epic, produced by Nodding Heads Games. So far, the game has only been available on Nintendo Switch, but the presented animation was an introduction of a special edition for new platforms – PC, PS4, and Xbox One.
The trailer, which was directed by Tomasz Karelus, shows the transformation of the main female protagonist – Raji – from a young and sensitive girl into the gods' chosen, who is ready to face her demonic adversaries and recover her lost brother. The atmosphere of an ancient epic demanded unique visuals – the entire project was set in a highly stylised manner, and the assets required strong and original imagination as their look was unprecedented in real architecture. Our team wanted to uphold the concept developed by the authors of the game.
"The mosaics, numerous sculptures, the rocks, antique wall, the temple, the enormous bridge, and the defensive walls of the palace. This is the architecture we had to create. The animation was formed simultaneously, and at the most important moment it heavily draws from the ancient Hindu martial arts. Because of this, the final scene looks very impressive. The animation and its direction are undoubtedly the strong points of this project" – says Maciej Szewczenko, the VFX Supervisor at Platige Image.
Our task was also to create a model of the protagonist on the basis of her simplified model from the Nintendo Switch edition. The most important thing was to convey Raji's story through textures – from a young princess to a warrior. The ornaments appearing on her jewellery and clothes, that depicted her origins, were also important.
"Raji herself, her weapons, and even her opponent who we do not see entirely in the camera – they all had to be created. The character's dress and jewellery required special attention. It was not only an interesting project for us, but also an artistic journey" – concludes Machej Szewczenko.
Raji: An Ancient Epic – available for PC, PS4, and Xbox One users from October 15th, 2020.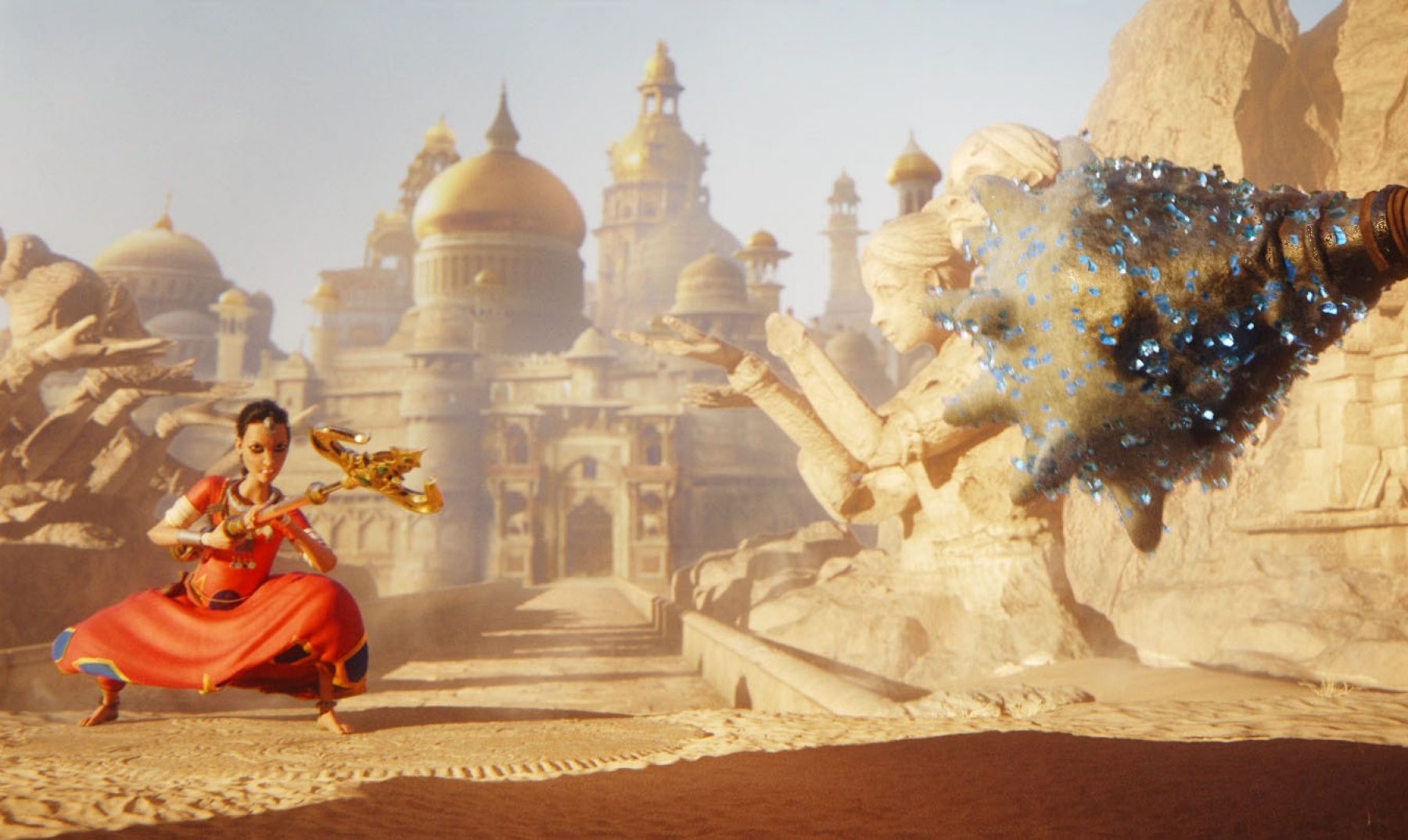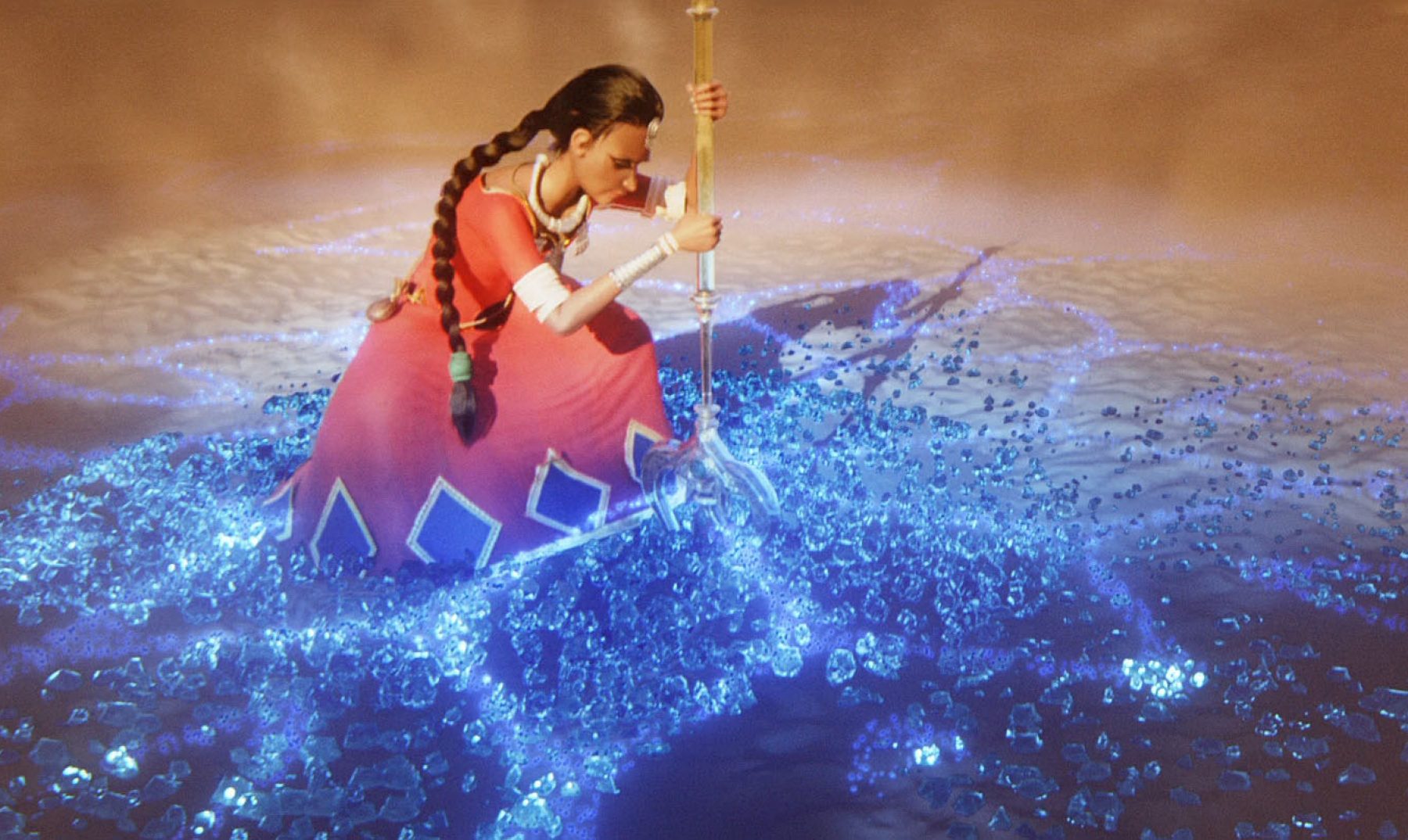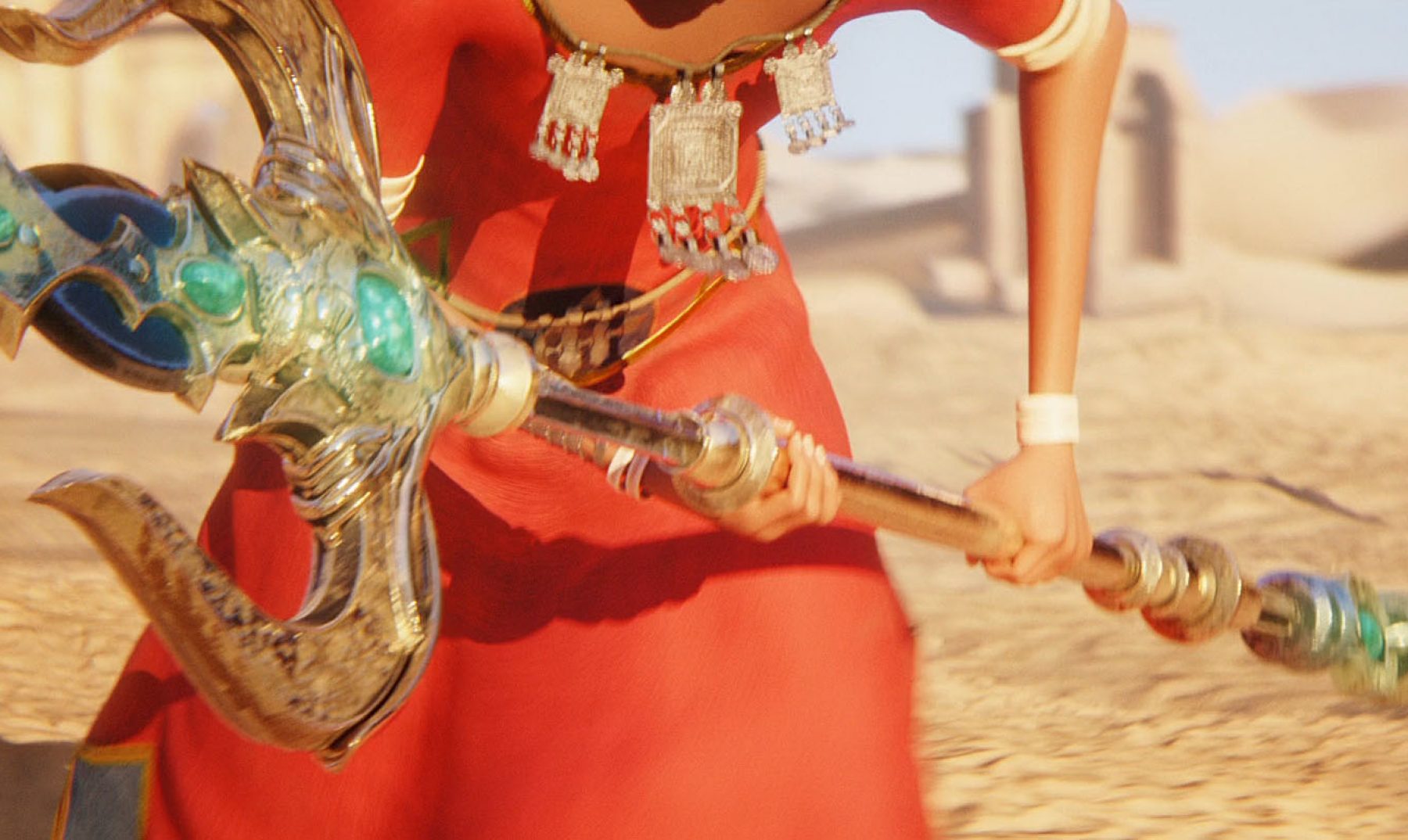 Credits
Client
Super Dot Com Ltd
Nodding Heads Games
Client
Super Dot Com Ltd
Nodding Heads Games
CG Supervisor
Art. Director
Animation Director
Producer
Head of CG
Production Coordinator
Ewelina Mazur
Zuzanna Fidor
Senior Environment Artist
Rigging
Character Artists
Magdalena Modzelewska
Paweł Brudniak
Mieszko Łaciński
Environment Artists
Mikołaj Mlonek
Jan Rudnicki
Mieszko Łaciński
Concept Artists
Additional Concept Artists
Rendering Artist
Jakub Włodarczyk
Tomasz Dziedzic
Compositing Artist
Maciej Prętki
Tomasz Januszewicz
Sebastian Faliński
Layout
Animators
Karol Chyliński
Maciej Wojtkiewicz
Damian Kłos
Simulations
Maciej Szewczenko
Paweł Ruszkiewicz
Cloth Simulations
Grooming Artist
Additional 3D Artists
CTO
Lead Pipeline TD
Pipeline TD
Łukasz Dąbała
Witold Duraj
Adrian Krupa
Tomasz Kurga
Maksim Kuzubov
Sergii Nazarenko
Lead Render Wrangler
Render Wranglers
Kamil Boryczko
Łukasz Derda
Marcin Jóźwiak
Head of IT
IT
Jakub Dąbrowski
Krzysztof Konig
Marcin Maciejewski
Łukasz Olewniczak
More credits

+