On March 18th, during an online event SQUARE ENIX PRESENTS, a cinematic that we created for OUTRIDERS™  had its premiere. The game is developed by the Polish studio People Can Fly®.
Snowy mountain peaks, a city at war, jungles, and forgotten temples – these are just some of the locations that viewers can admire in our new production. Our task was to create a dynamic animation presenting the game's rich world and giving the entire cinematic an appropriate narrative. Bartek Kik – the trailer's director, Marek Gajowski – CG Supervisor and Michał Niewiara – Art Director, talk about the expectations, inspirations, and goals of the creators.
"Platige did an amazing job bringing our original storyboards and ideas to life. They successfully captured a vast journey across a planet preying and feeding on humanity, that is of course until the beasts of Enoch meet the Outriders…" – says Jon Brooke co-Studio Head for Square Enix External Studios.

"The inspiration for creating the environments was a handbook of the OUTRIDERS world, filled with imageries and concepts, which we received from People Can Fly. Thanks to this, we were able to take a closer look at the crucial elements of production. Our inspiration was also drawn from observing nature, looking for real locations similar to those from the game, and then selecting elements that suited us." comments Marek Gajowski.
For the purposes of the cinematic we created 8 superbly developed and diverse environments and ecosystems, each with dozens of characteristic and unique elements such as vegetation, terrain, or architecture. All details were developed in close collaboration with Square Enix, who also provided us with the storyboard and animatic.
"The course of events in the cinematics was suggested by the client. Then, in cooperation with a storyboard artist, Andrzej Grzechnik, we worked out all the details and created the final vision. Our client was fully trusting and open to our ideas and suggestion, thanks to which, together we managed to work out a dynamic interpretation of the action and locations existing in the game. Obviously, we have added some movie magic to the whole thing so that the final product fully reflected the atmosphere of the game and was attractive to the viewer, both in terms of plot and visuals." adds Bartek Kik.
Apart from the locations, our artists also made 20 characters and other creatures occupying cities, forests, mountains, and deserts.
I set myself an honorary goal to make each scene as clear as possible and by using light, tone, and composition, I tried to achieve the desired effect." Michał Niewiara sums up. "The project itself is an example of all around great cooperation. What began as a sketch, which determined the direction, was reproduced and enriched with the smallest details, so that each of us had a chance to express ourselves artistically within the existing universe.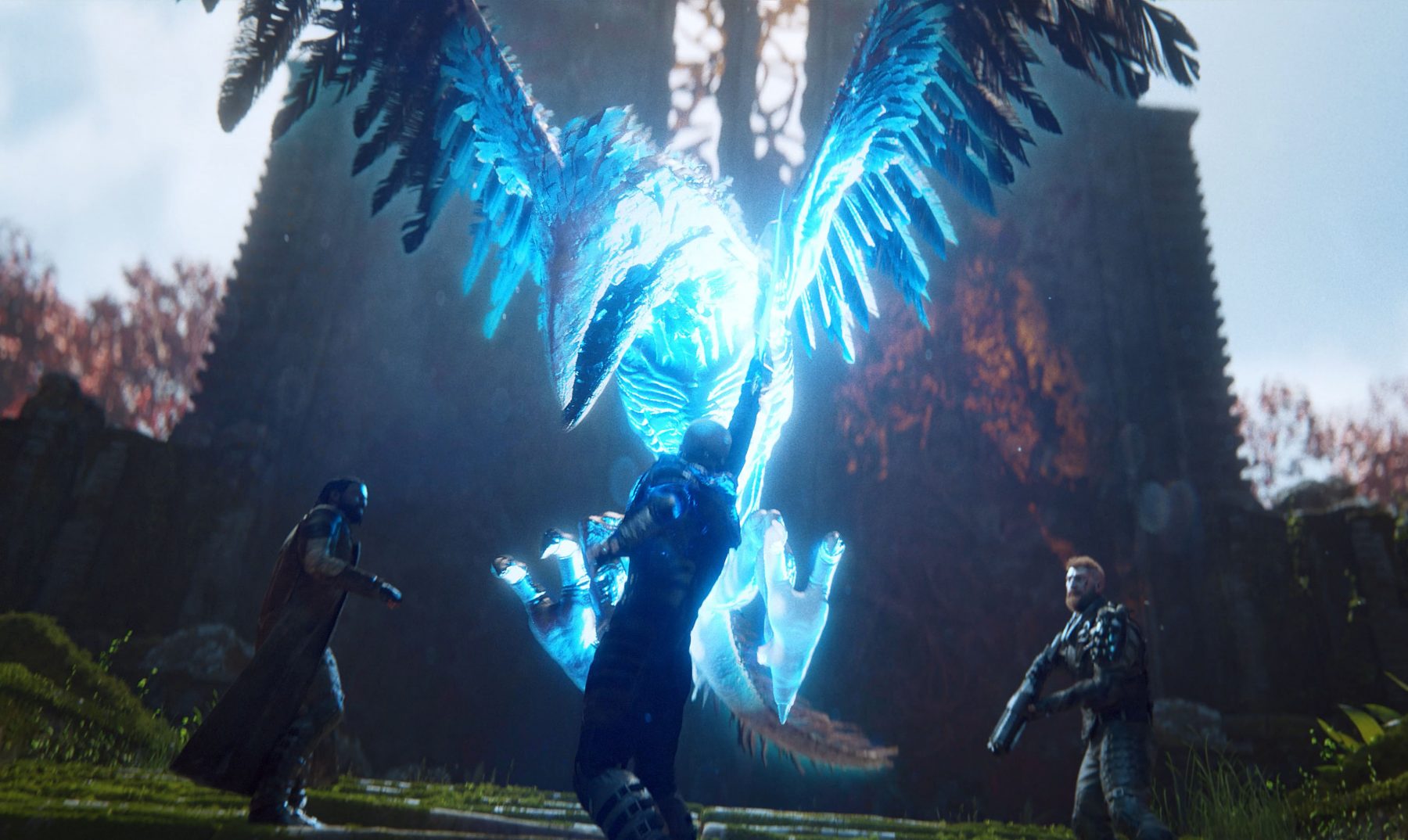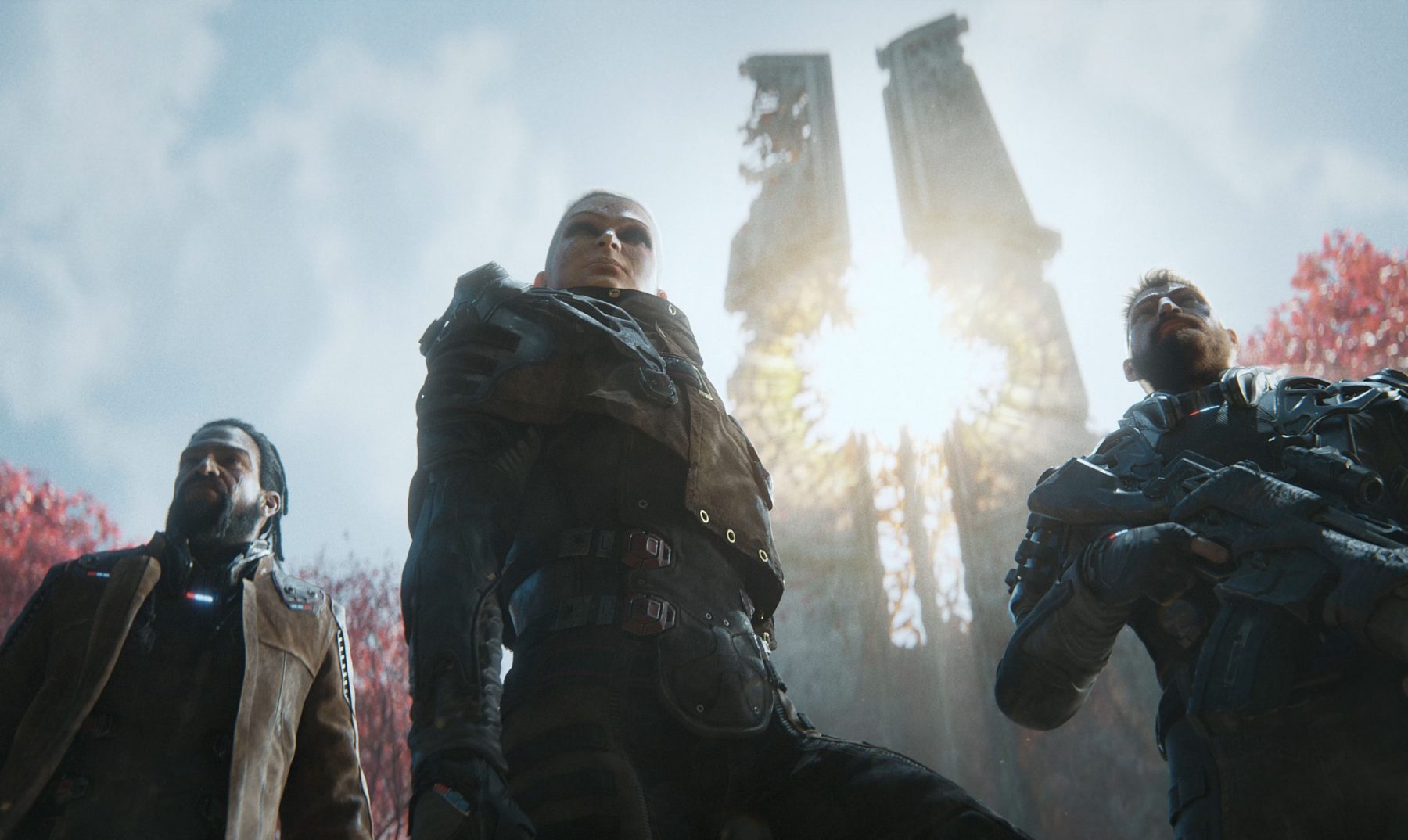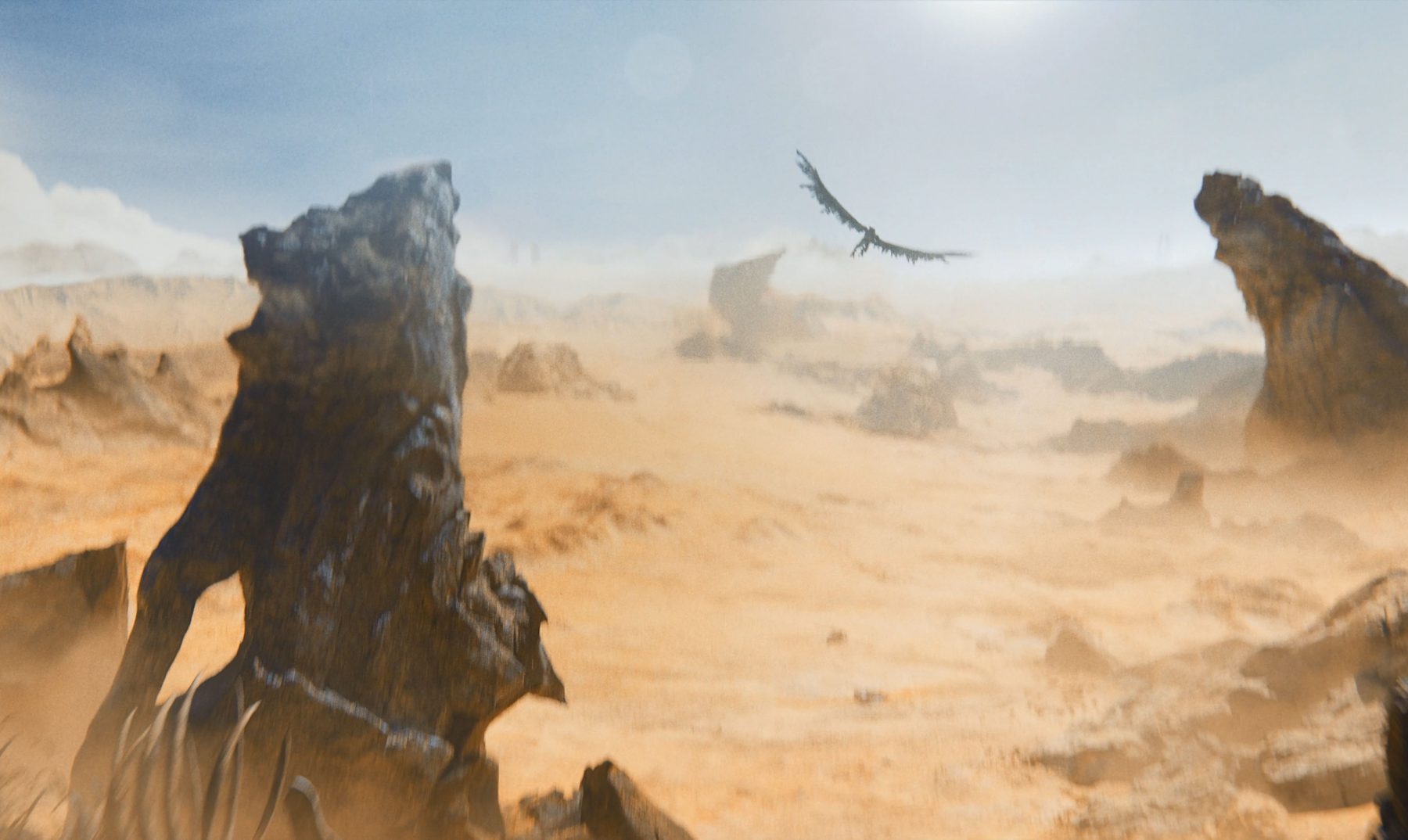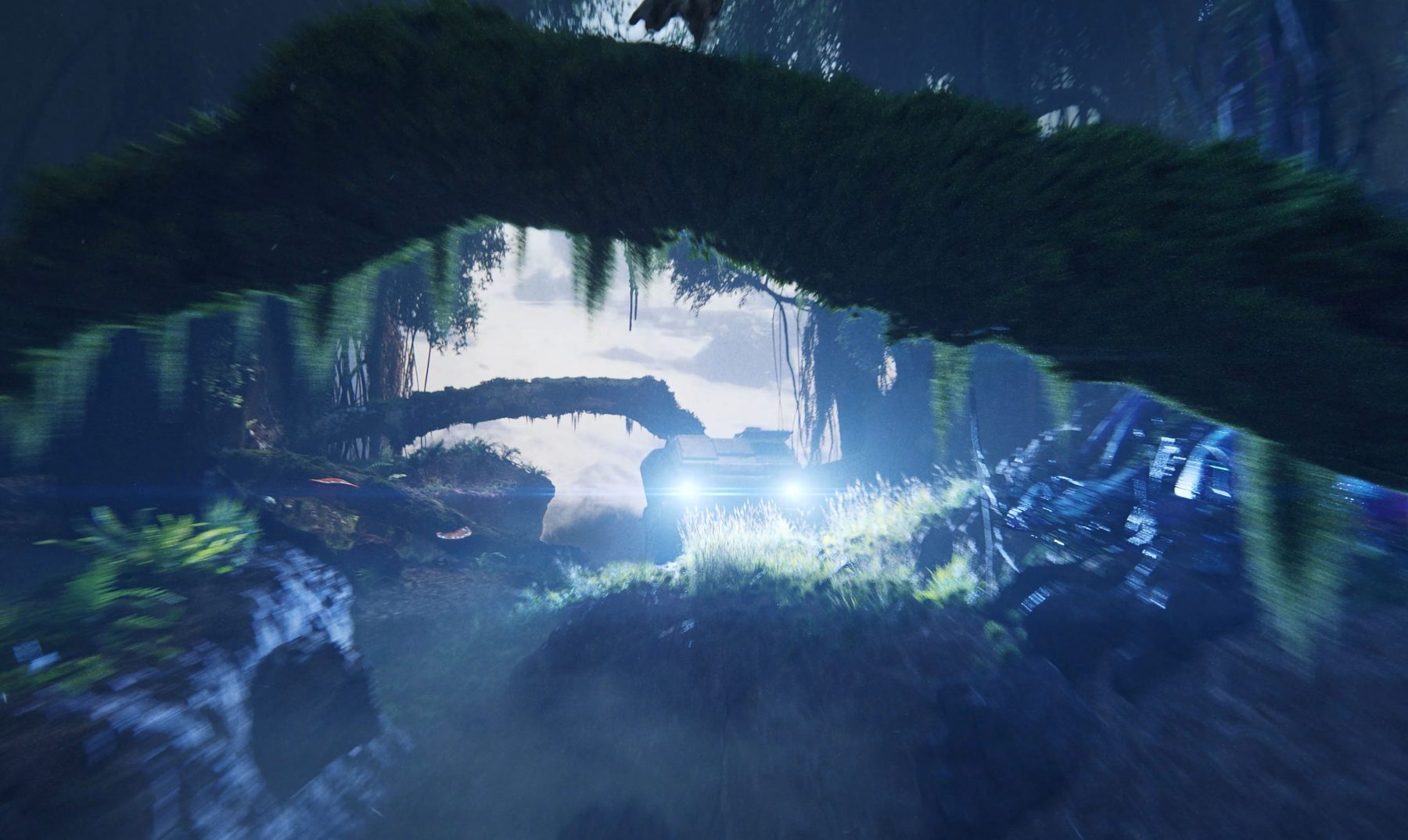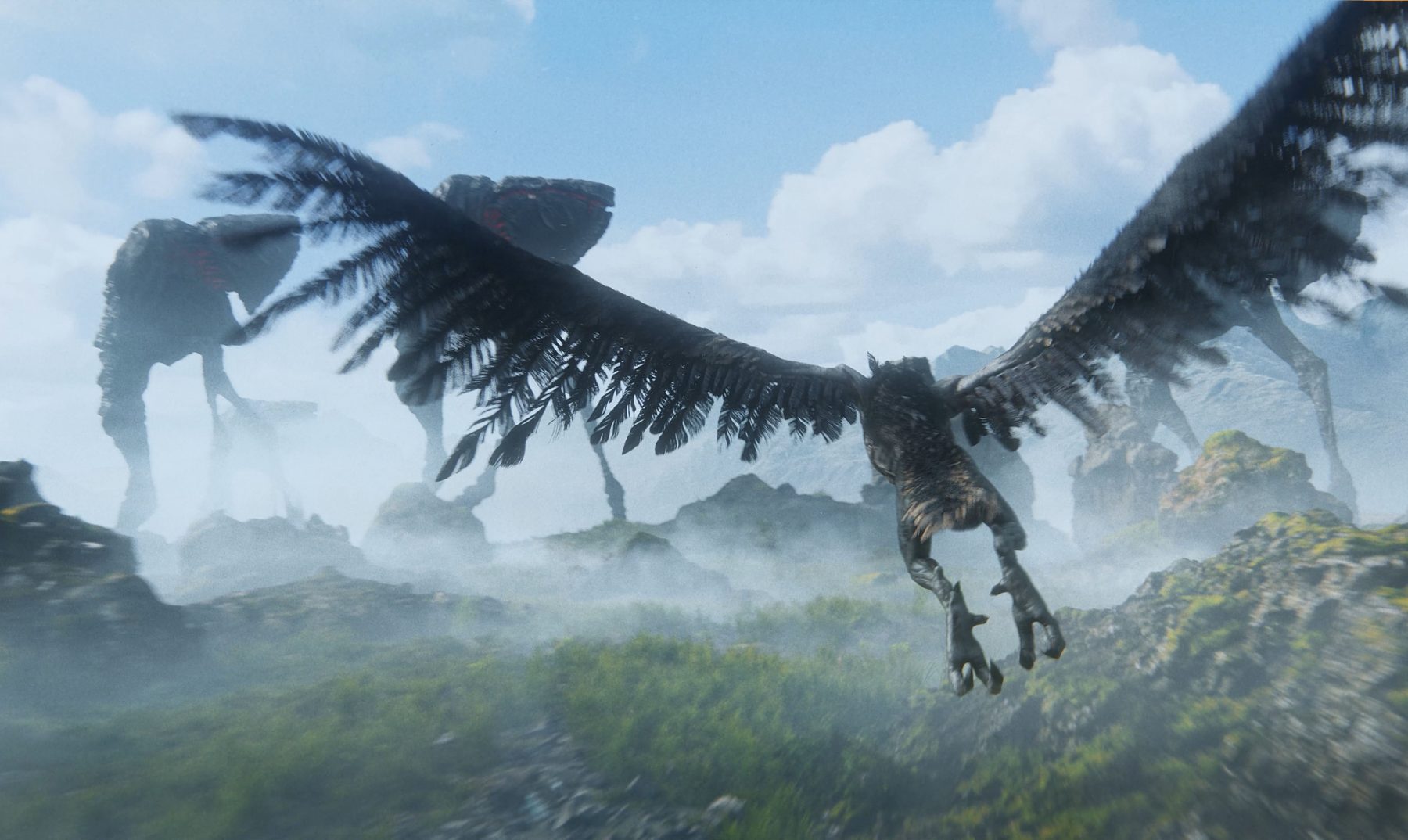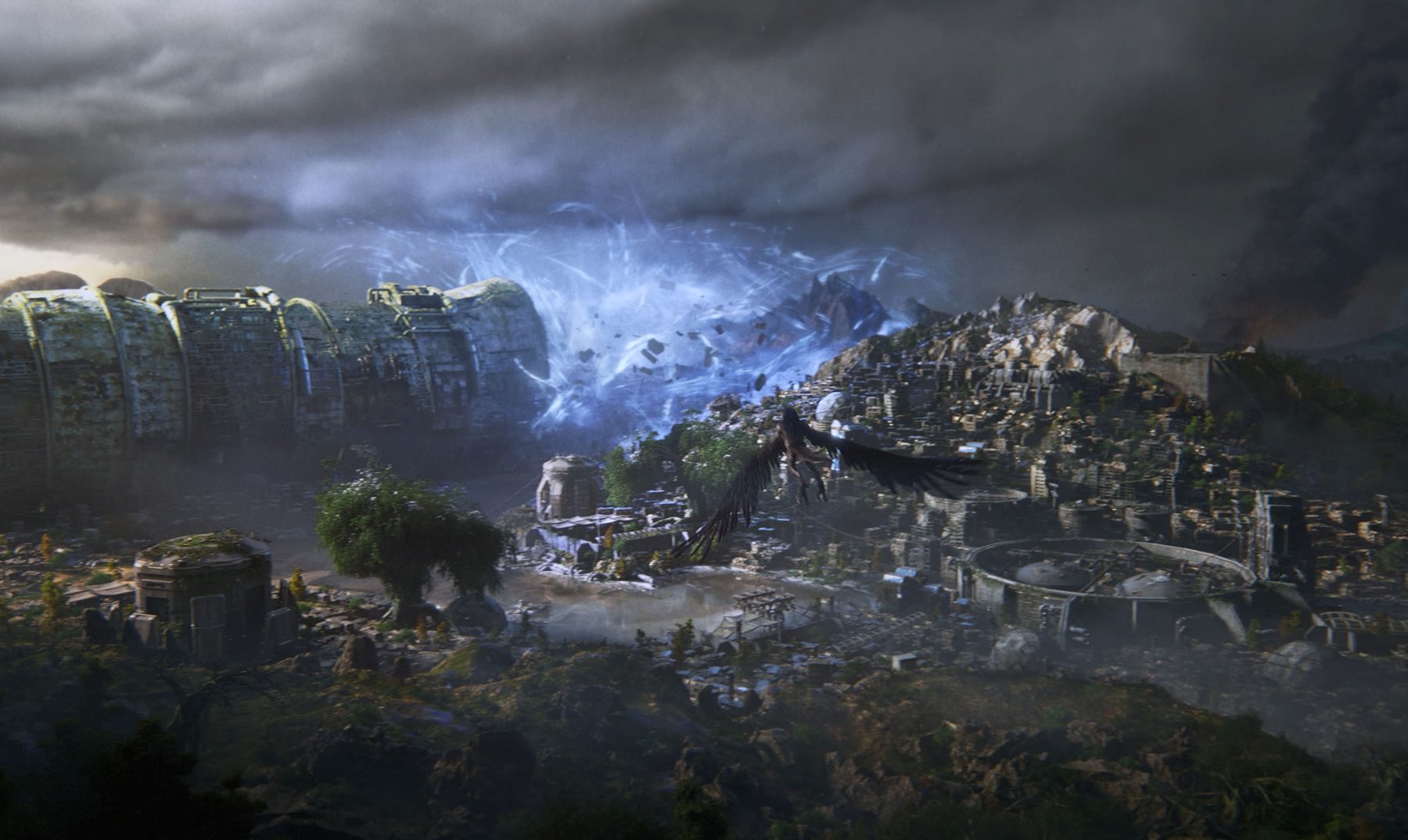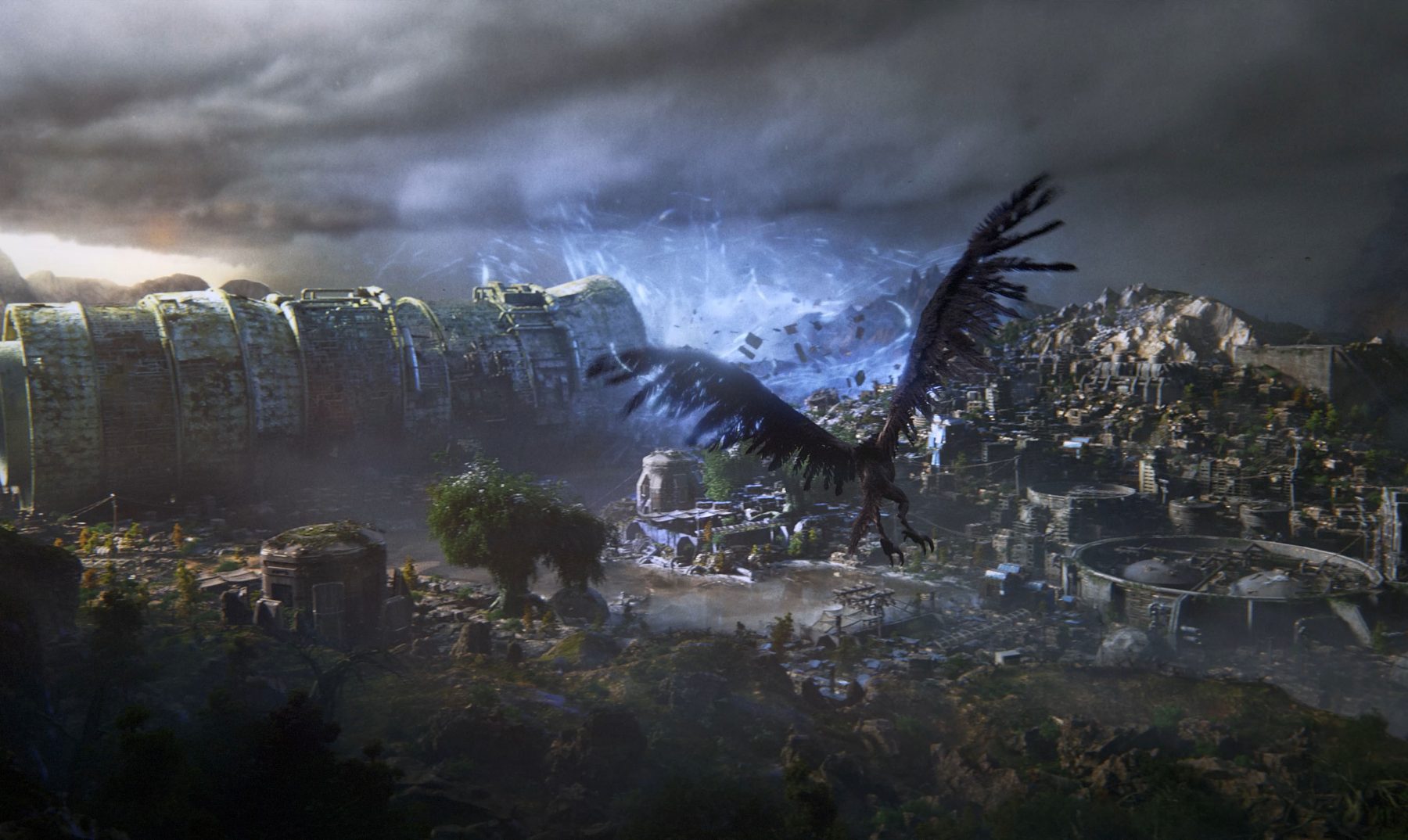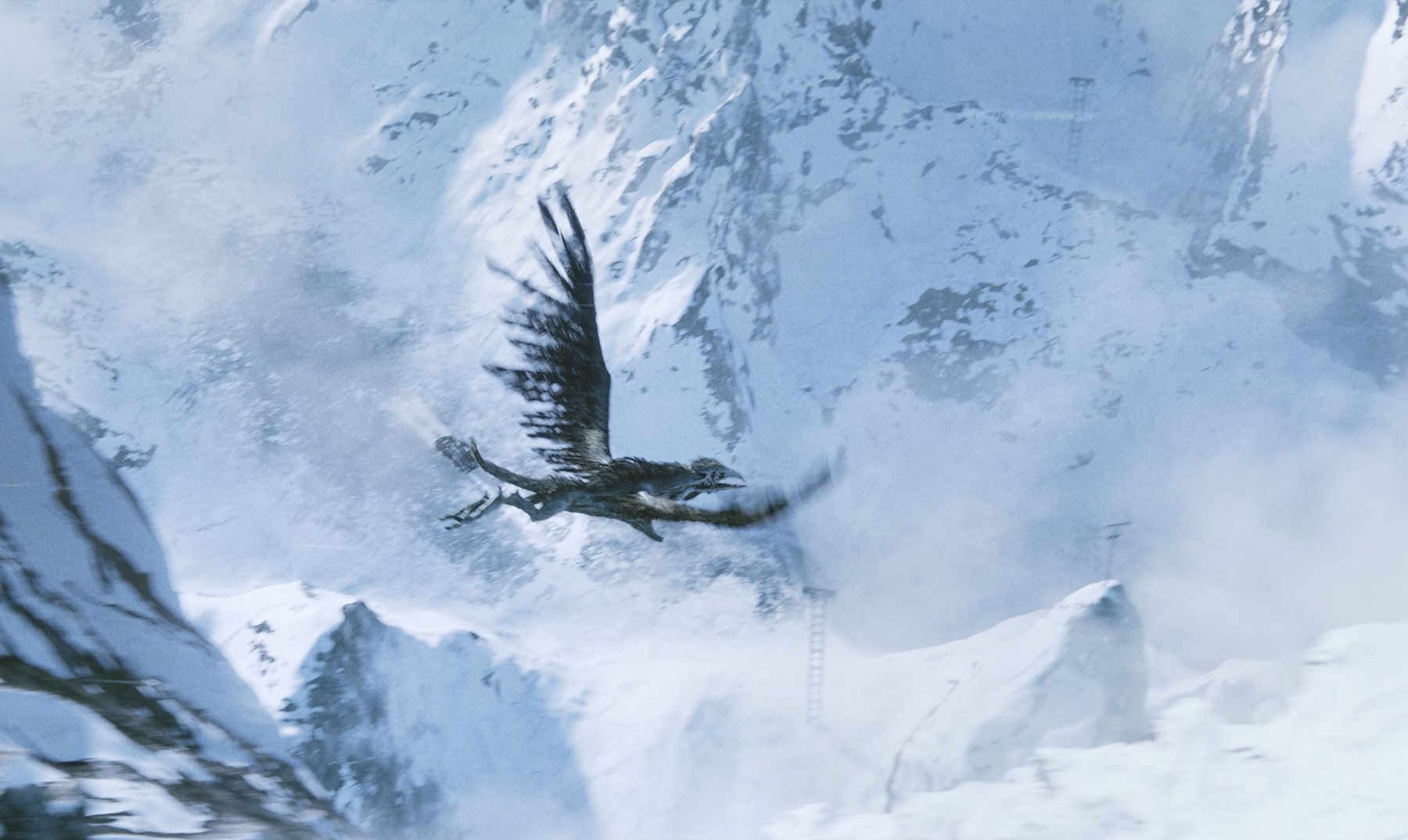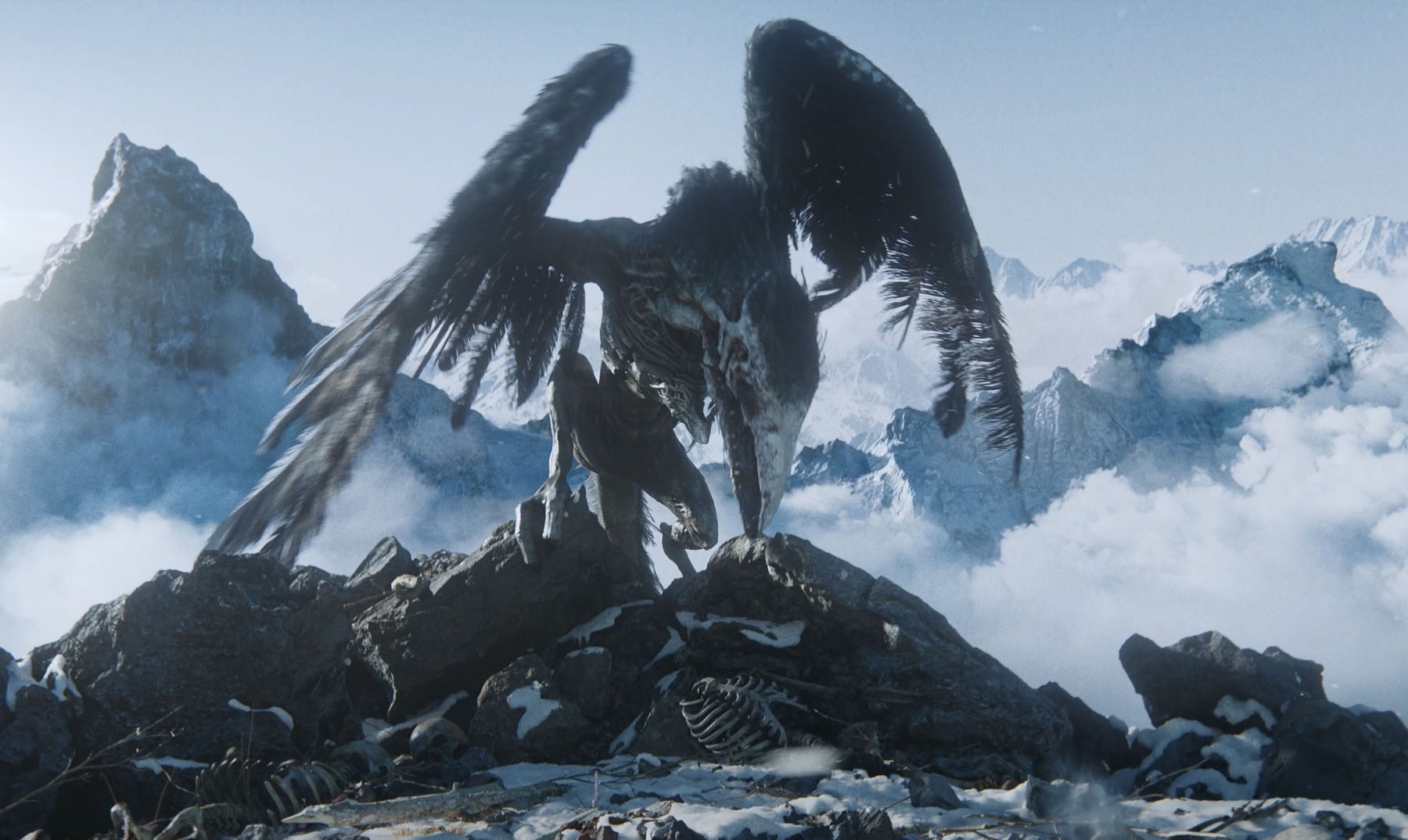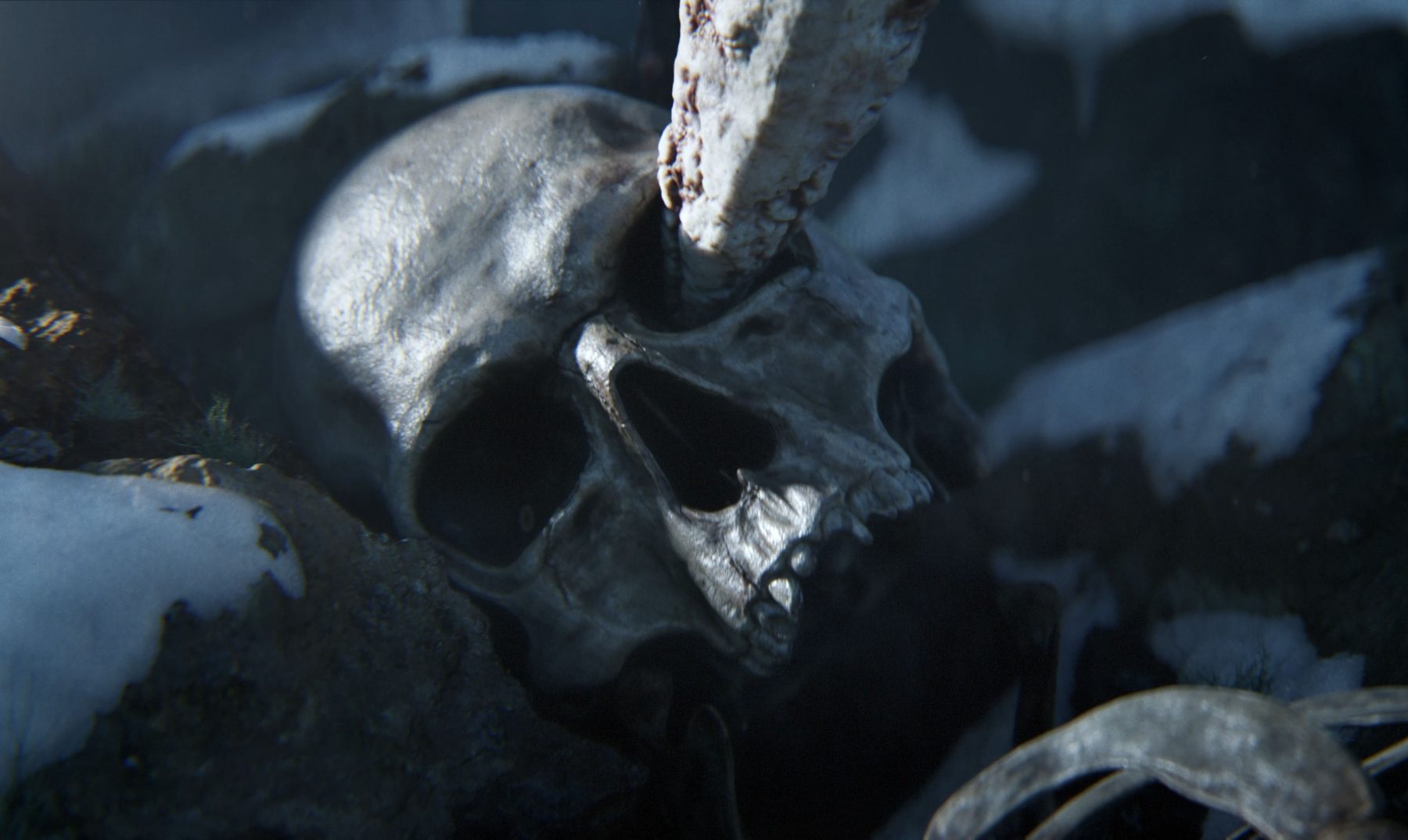 Credits
Director
Storyboard
Editing
CG Supervisor
Art. Director
Animation Director
Executive Producers
Producer
Head of CG
Team Coordinators
Ewelina Mazur
Zuzanna Fidor
Character Artists
Grzegorz Flaga
Krzysztof Gryzka
Kosma Rabiega
Piotr Kujko
Patryk Urbaniak
Environment Artists
Artur Borkowski
Krzysztof Grzyzka
Kosma Rabiega
Mikołaj Mlonek
Patryk Urbaniak
Jan Rudnicki
Concept Artists
Rendering Artist
Jakub Włodarczyk
Zbigniew Tęcza
Tomasz Dziedzic
Matte Paint
Compositing Artist
Maciej Prętki
Tomasz Januszewicz
Sebastian Faliński
Selim Sykut
Denis Nikolajena
Rigging
Paweł Szczęsny
Igor Surin
Robert Chrzanowski
Layout Lead
Layout
Michał Kaleniecki
Łukasz Biernat
Filip Gracki
Animators
Bartosz Jerczyński
Karol Chyliński
Wojciech Jakubowski
FX
Marek Gajowski
Kamil Kowalski
Donath Maik
Matuesz Mączka
Groom
Cloth Simulation
Grading
Online
CTO
Lead Pipeline TD
Pipeline TD
Łukasz Dąbała
Witold Duraj
Adrian Krupa
Tomasz Kurga
Maksim Kuzubov
Sergii Nazarenko
Lead Render Wrangler
Render Wranglers
Kamil Boryczko
Łukasz Derda
Marcin Jóźwiak
Head of IT
IT
Jakub Dąbrowski
Krzysztof Konig
Marcin Maciejewski
Łukasz Olewniczak
Motion Capture Producer
Motion Capture Coordinator
Ariana Jeż
Dominika Gwardyńska
Motion Capture TD
Grzegorz Mazur
Matuesz Mazur
Motion Capture Actors
Marcin Kwiatkowski
He Xi Jong
Sławomir Kurek
Joanna Różańska
More credits

+