It was a pleasure to contribute to "City of Toys", Continente's X-mas spot.
The work refers to the previous retail chain's commercials, including the one with our participation. Then the hippos were the heroes, now Lady Hippopotamus – Popota – appears in the company of numerous toys. Popota is one of the most loved characters in Portugal, the heroine of mass imagination, the star of musical and the mascot in almost every home from Porto through Lisbon to Faro. She necessarily must show up in the X-mas spot.
Thanks to the work of our artists, modelers and riggers, we managed to achieve the desirable effect – the heroes to look like and to move like toys. The most of them are our original projects. The lion all covered with fur, the octopus and the dolls in perfectly tailored dresses – those are only a few of more than 100 assets. (Tomek Karelus, director)
Spot for Continente blends live action and animation. The main human heroine of the story, the girl discovering the City of Toys, connects those two worlds.
The great challenge here was to create the animated version reflecting the version from the real world as much as possible, with real gestures, mimics and the storm of curls (Marek Gajowski, CG Supervisor)
We succeeded to present such a richness of ideas, heroes, short stories and assets in 22 shots forming the harmonious, magical fairy tale. The fairy tale delighted the Client and now is delighting the viewers in Portugal, the fans of Popota.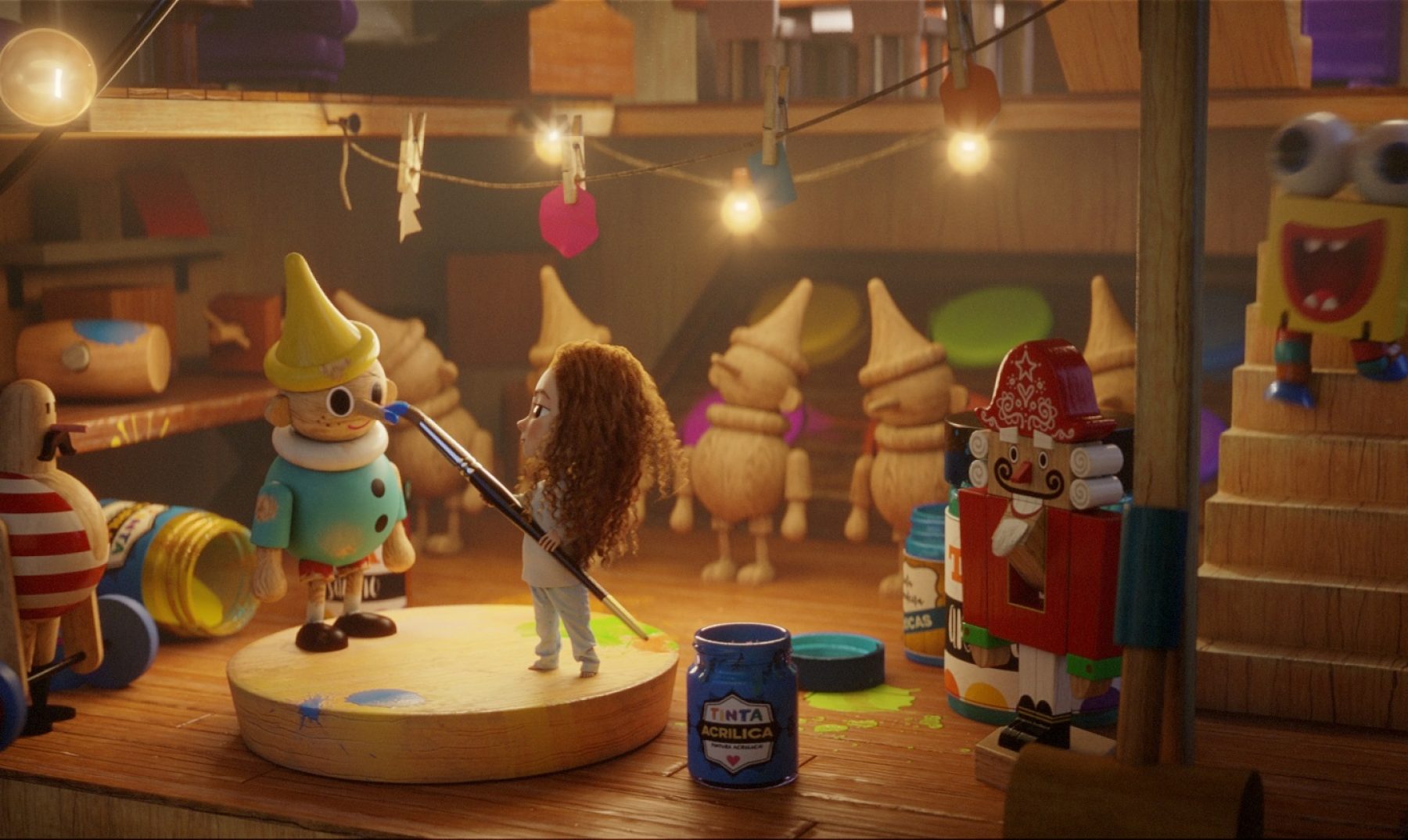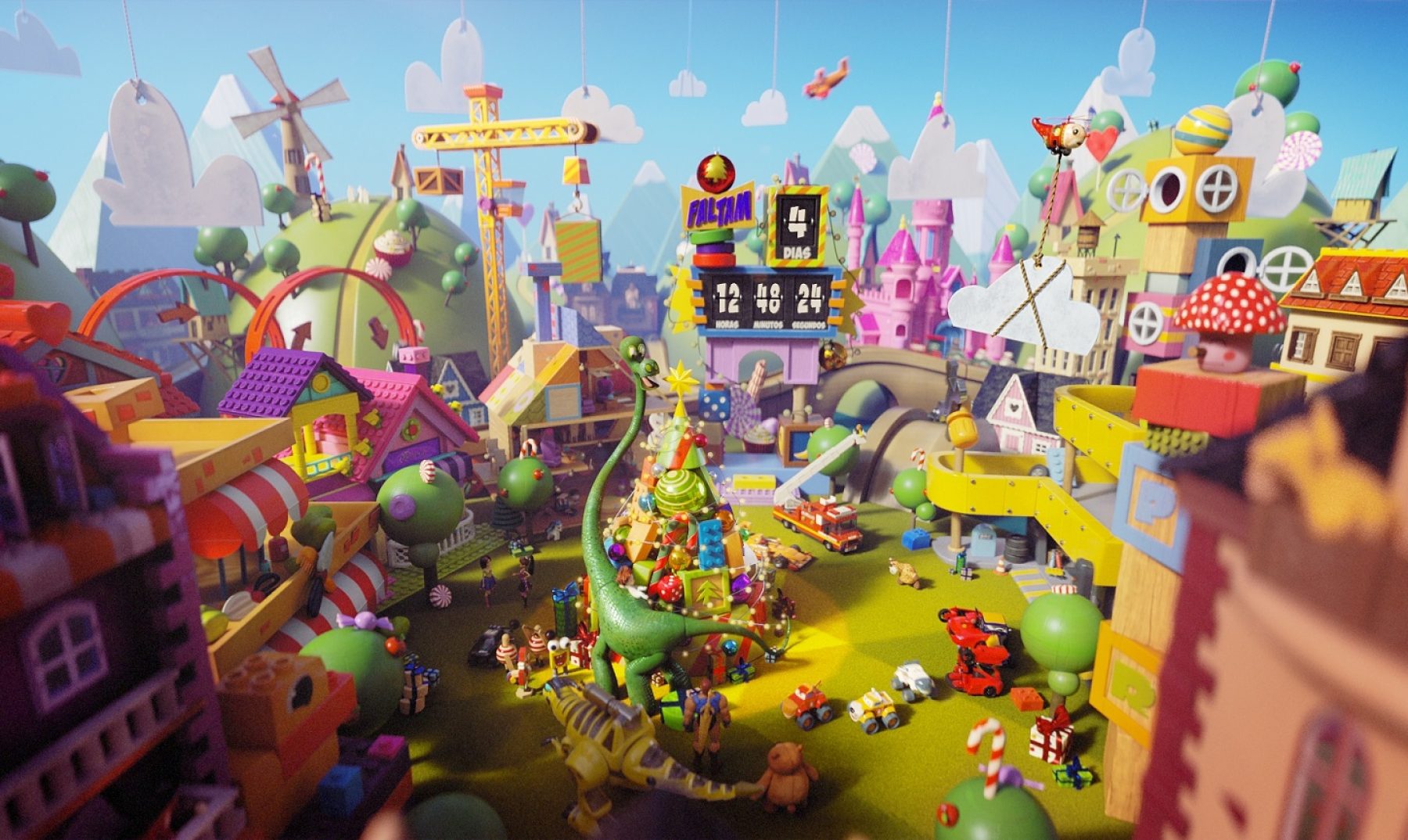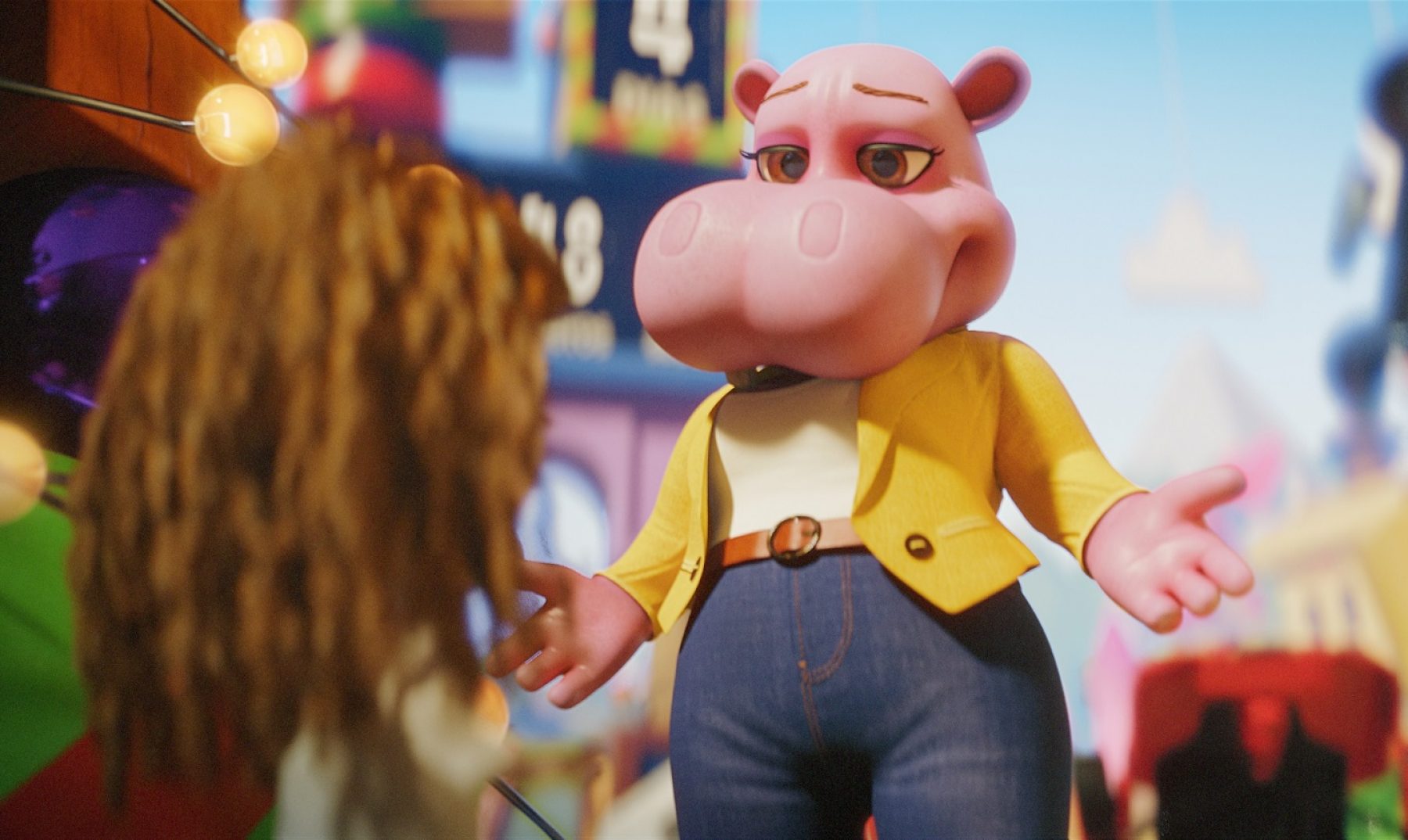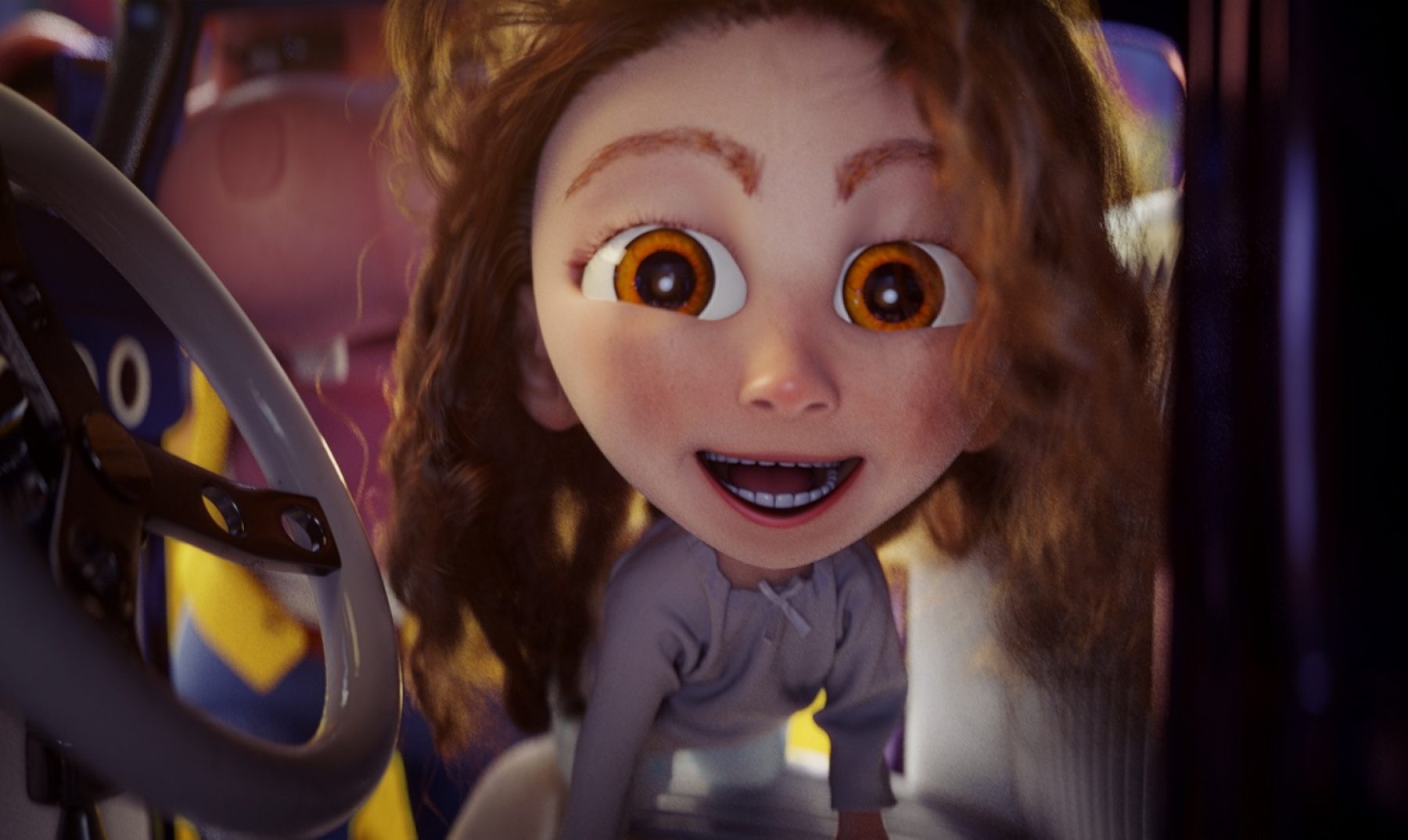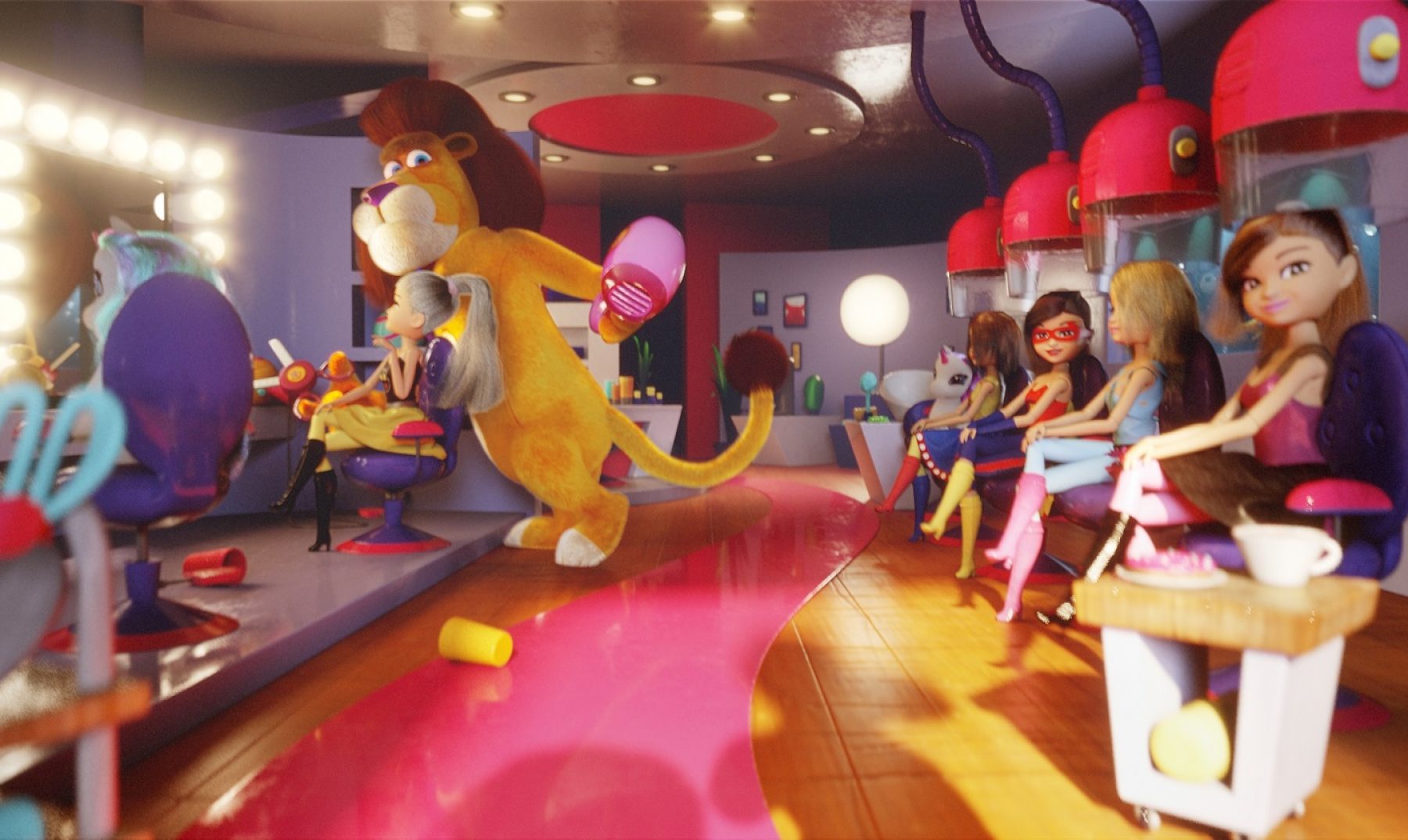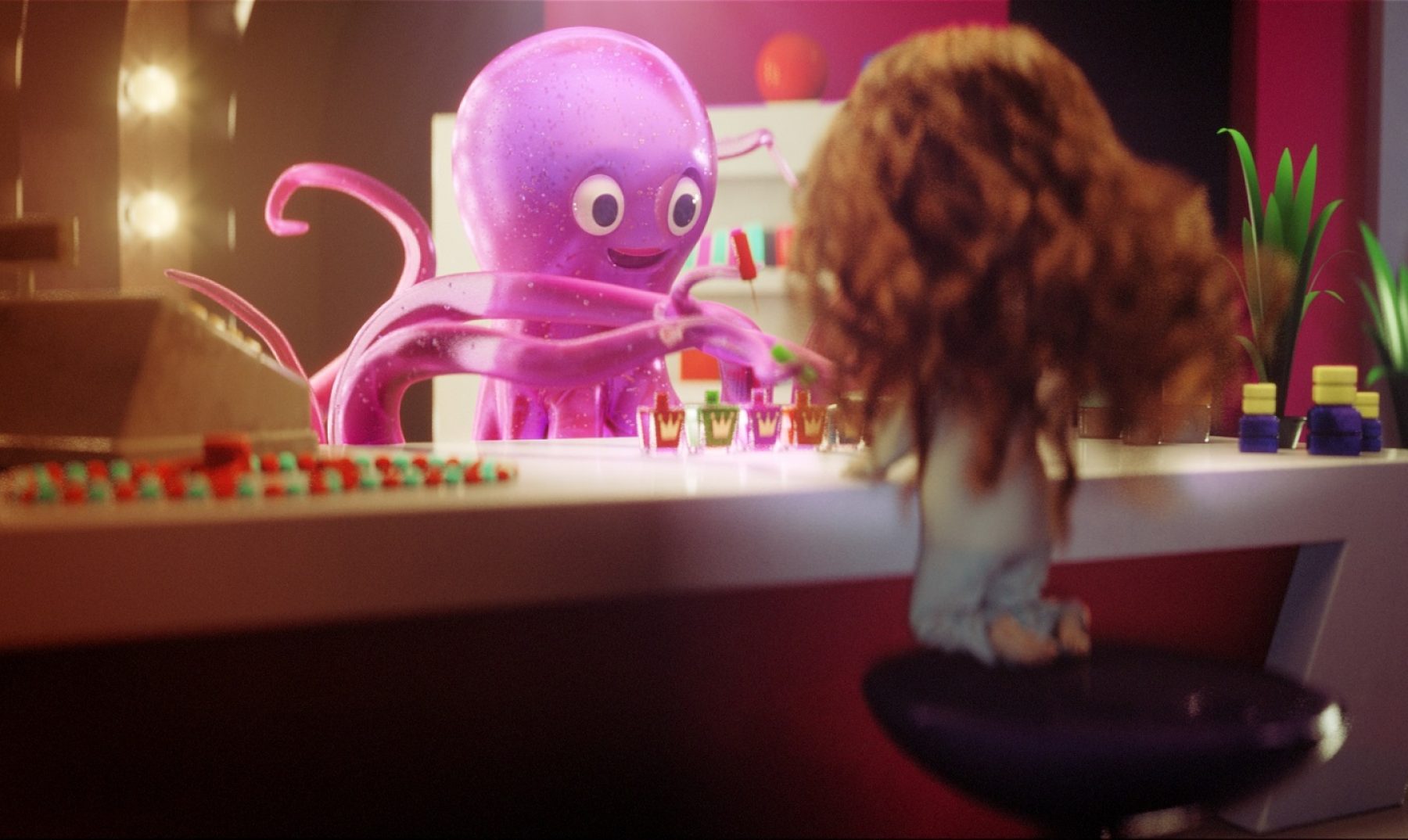 Credits
Co-Directors:
Luciano Ottani
Alexandre Montenegro
DOP:
Client:
Agency:
Creative Director:
Andreia Ribeiro
Ricardo Marques
Art Director:
Copywriter:
Client Service:
Co-Directors:
Luciano Ottani
Alexandre Montenegro
DOP:
Client:
Agency:
Creative Director:
Andreia Ribeiro
Ricardo Marques
Art Director:
Copywriter:
Client Service:
Account Executive:
Production Director:
TV Producer:
TV Production House:
Executive Producer:
Production Manager:
Leonor Coelho
António Corrêa D' Almeida
Head Of Production:
Production Desk:
Production Coordinator:
Assistant Director:
Styling:
Dir. De Arte:
Make Up:
Post-Production:
Editing:
Digital Compositing:
POSTPRODUCTION
Grading:
CG Producer:
Department Coordinator:
Head of CG:
CG Supervisor:
Concepts:
Krzysztof Rosłan
Agata Karelus
Artur Gorczyński
Modelling:
Magdalena Modzelewska
Artur Borkowski
Jan Rudnicki
Filip Adamiak
Rigging:
Paweł Szczęsny
Wojciech Jastrzębski
Nathan de Pascal
Robert Chrzanowski
Textures:
Magdalena Modzelewska
Artur Borkowski
Sebastian Deredas
Żaneta Szabat
Matte Painting:
Layout:
Animation:
Oleh Ridzel
Szymon Wolski
Agata Staszczuk
Hair:
Jarosław Handrysik
Marcin Kłusek
Hair & Cloth Simulations:
Rendering:
Artur Woźniak
Zbigniew Tęcza
Compositing:
CG Support:
DI:
Data Wrangler:
Copy Room:
Maciej Żak
Maciej Niemirski
Sound FX:
Music:
Diana Martinez cover made by Ameba
Song:
There's Nothing Holding me back
by Shawn Mendes
CTO:
Lead Pipeline TD:
Pipeline TD:
Łukasz Dąbała
Witold Duraj
Adrian Krupa
Tomasz Kurga
Maksim Kuzubov
Sergii Nazarenko
Lead Render Wrangler:
Render Wranglers:
Kamil Boryczko
Łukasz Derda
Marcin Jóźwiak
Head of IT:
IT:
Jakub Dąbrowski
Krzysztof Konig
Marcin Maciejewski
Łukasz Olewniczak
More credits

+