The latest ad for Warka Strong (Żywiec Group) takes place on Planet Warka and focuses on the superhero brewer. The 30-second-long ad features the formula for the advertised beer, brewed from a mixture of two types of malts: Pilsen and roasted. Comical and lighthearted, the ad is something of an homage to disaster films and thrillers.
GALERIA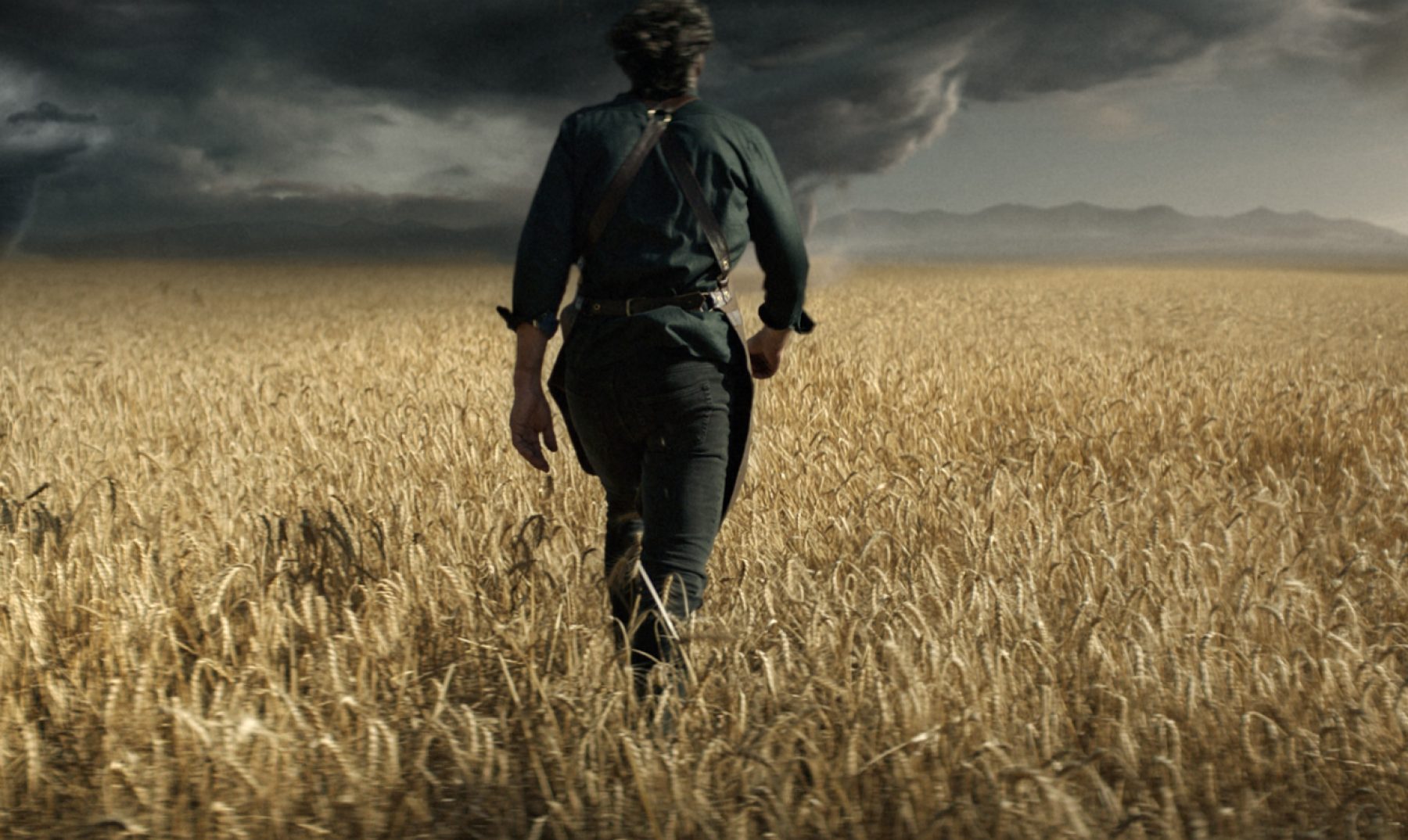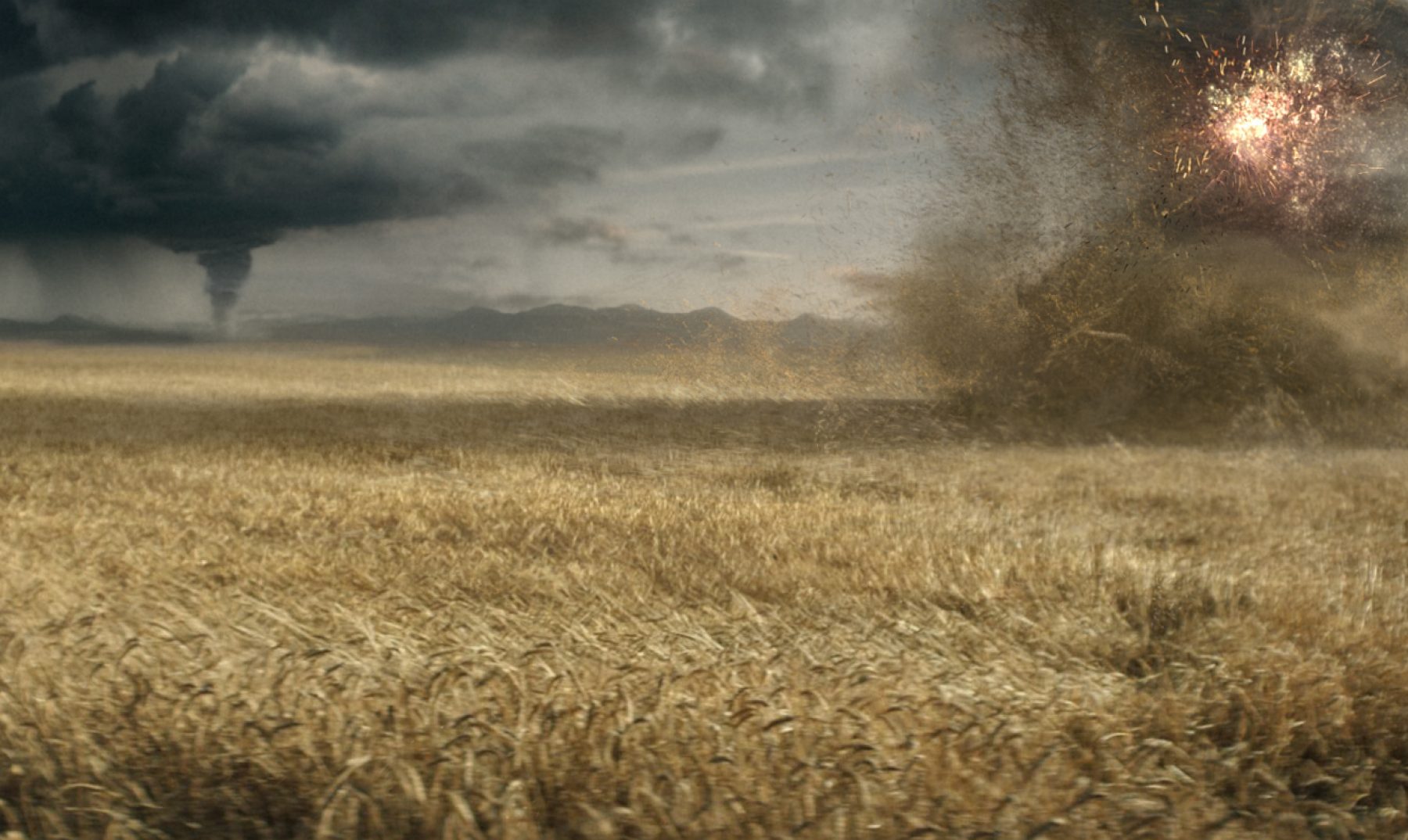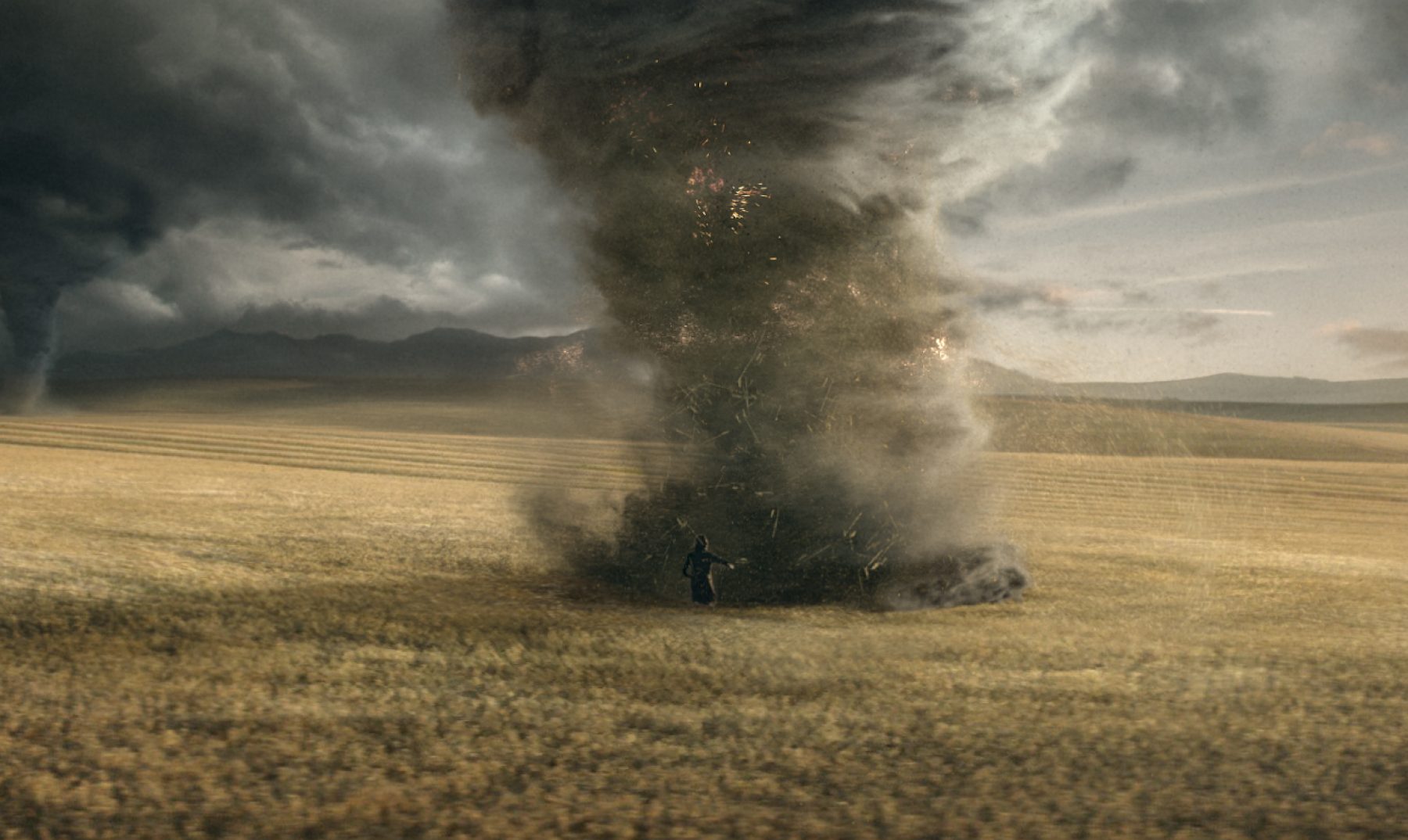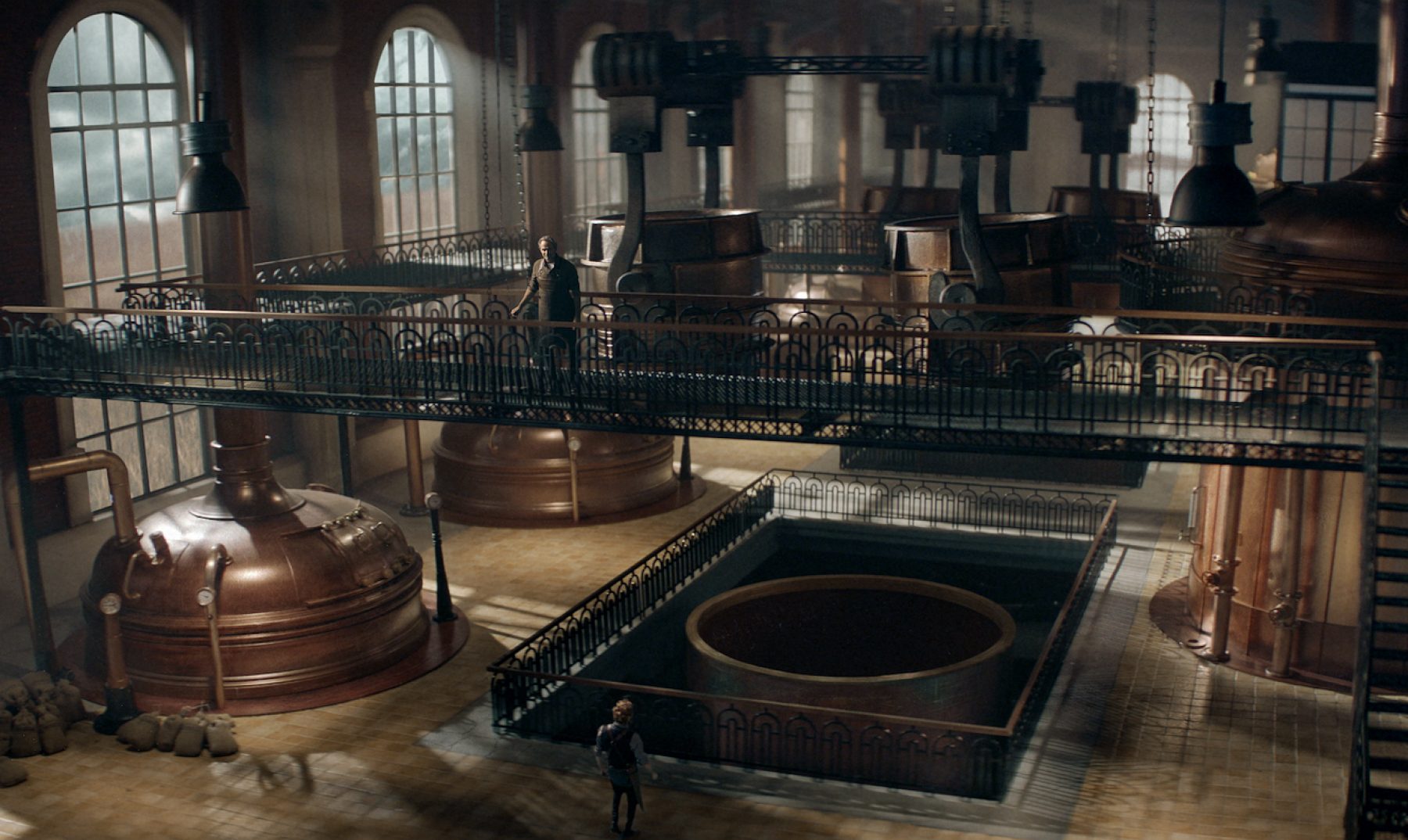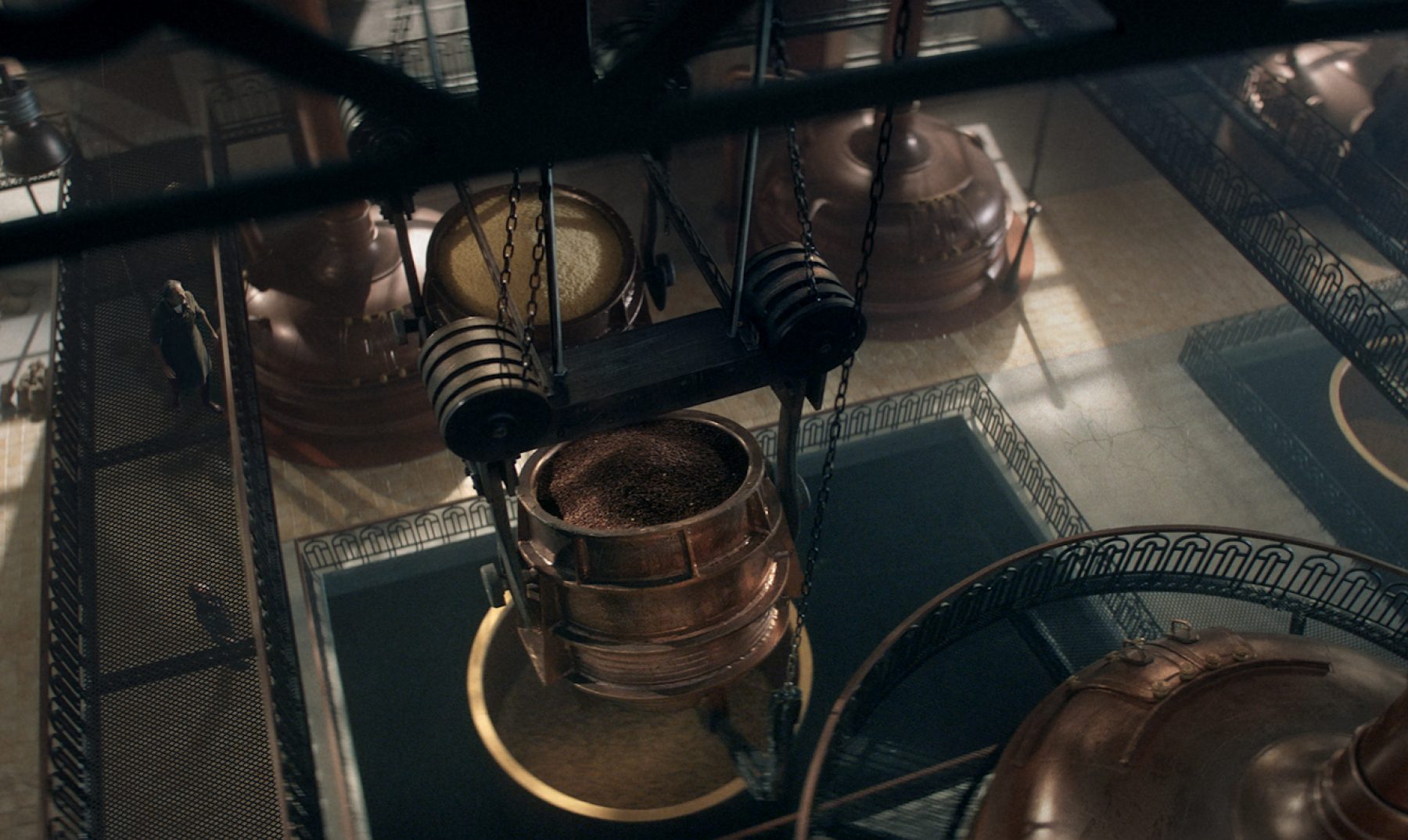 The weather at the shoot in South Africa was splendid, so in order to develop the required mood and atmosphere, we generated a stormy sky with simulated lightning strikes, cloud banks, and tornados. We created dozens of tornado models with different shapes and sizes in the process of establishing their final appearance and the dynamic of their movement. The windswept barley fields were created using a helicopter simulating powerful gusts of wind racing through the fields and raising malts that were subsequently roasted.
Another interesting element was the insertion of human characters into a mockup of an old brewery reproduced in a 1:10 scale. The effect was achieved through the use of motion control which allowed us to precisely reconstruct the movements of the actors and plan precise camera movements in order to ensure full consistency between the originals and doubles. This allowed us to work at maximum effectiveness on the set. In post-production, we added minute details and elements to the mock-up in order to boost its verisimilitude, such as scratches and marks on the beer tanks and signs of wear on the flooring.
Napisy końcowe
Client:
Agency:
Production House:
Client:
Agency:
Production House:
Director:
Creative Director:
DOP:
Editor:
PLATIGE IMAGE
Postproducer:
VFX Supervisor:
Lead Compositing Artist:
Online:
Grade:
Matte painter:
CG Artists:
Miguel Antonio Fonseca
Pawe Lorenc
Magdalena Modzelewska
Piotr Ruszkiewicz
Layout:
Animation:
Rotoscope Artists:
Vesna Ostjic
Pawel Szczesny
AB VFX Studios
Simulation Artists:
Dominik Dziubalski
Michal Firek
Michal Gradziel
Rendering Artists:
Marcin Wasko
Zbigniew Tecza
Compositing Artists:
Michal Beres
Lukasz Grzelak
Tomek Januszewicz
Data Wrangler:
Napisy końcowe

+