We had the opportunity to produce another event that changed its original formula from offline to online in 2020.
The Global e-Mobility Forum, organized by the National Centre for Climate Change and the Polish Association of Alternative Fuels, is a recognized, international event on electromobility issues. Such a modern and contemporary topic of the forum deserved an appropriate setting for the event.
For nearly 8 hours of live streaming, we were connected live with 44 recognizable experts from 22 countries and watched by viewers from all over the world, exactly 116 countries. During the production, we used innovative graphic solutions, which were supported by 5 engines rendering in real-time, as well as interesting realization techniques. Thus, we could significantly diversify the content for the audience and break the stereotype of a tedious online conference.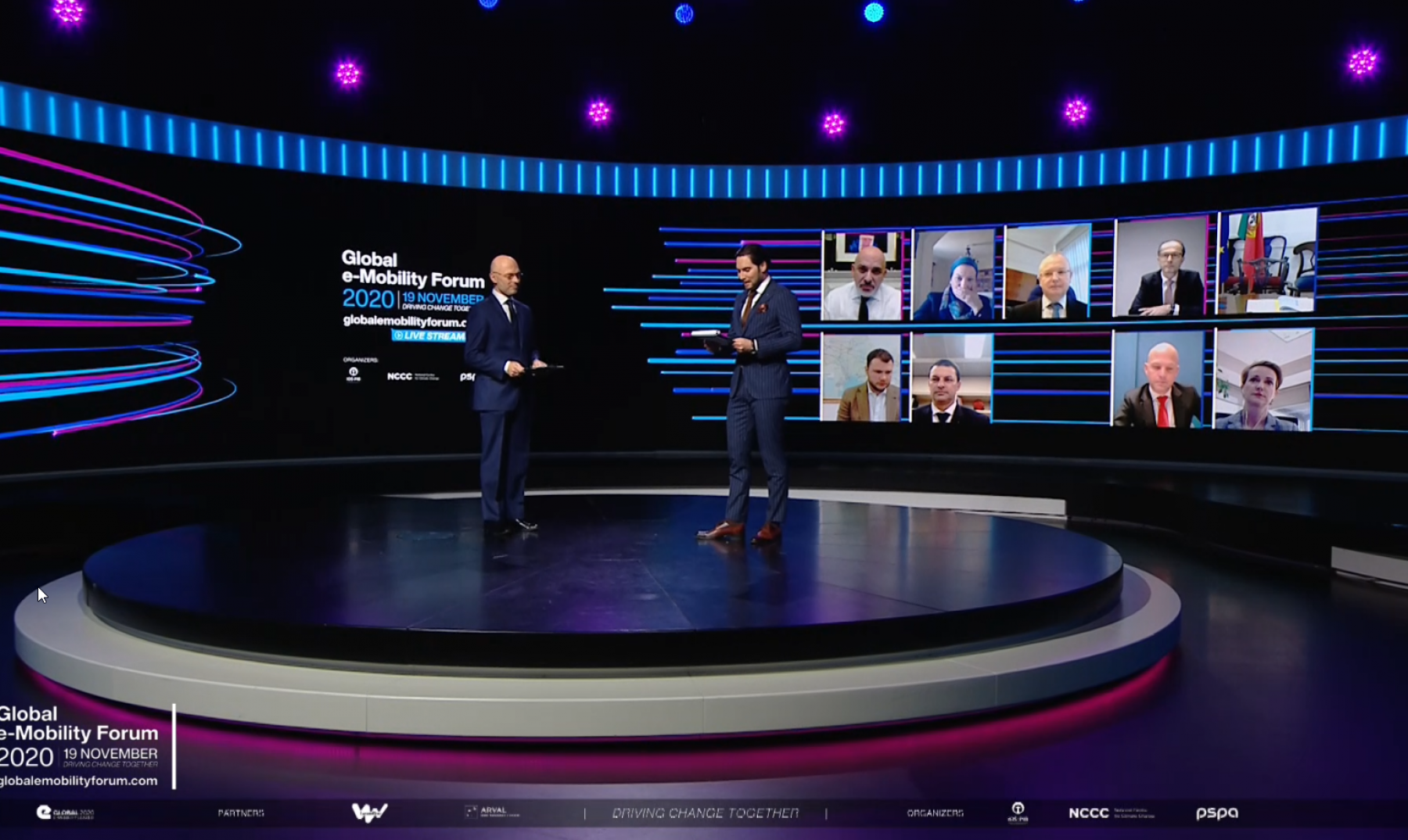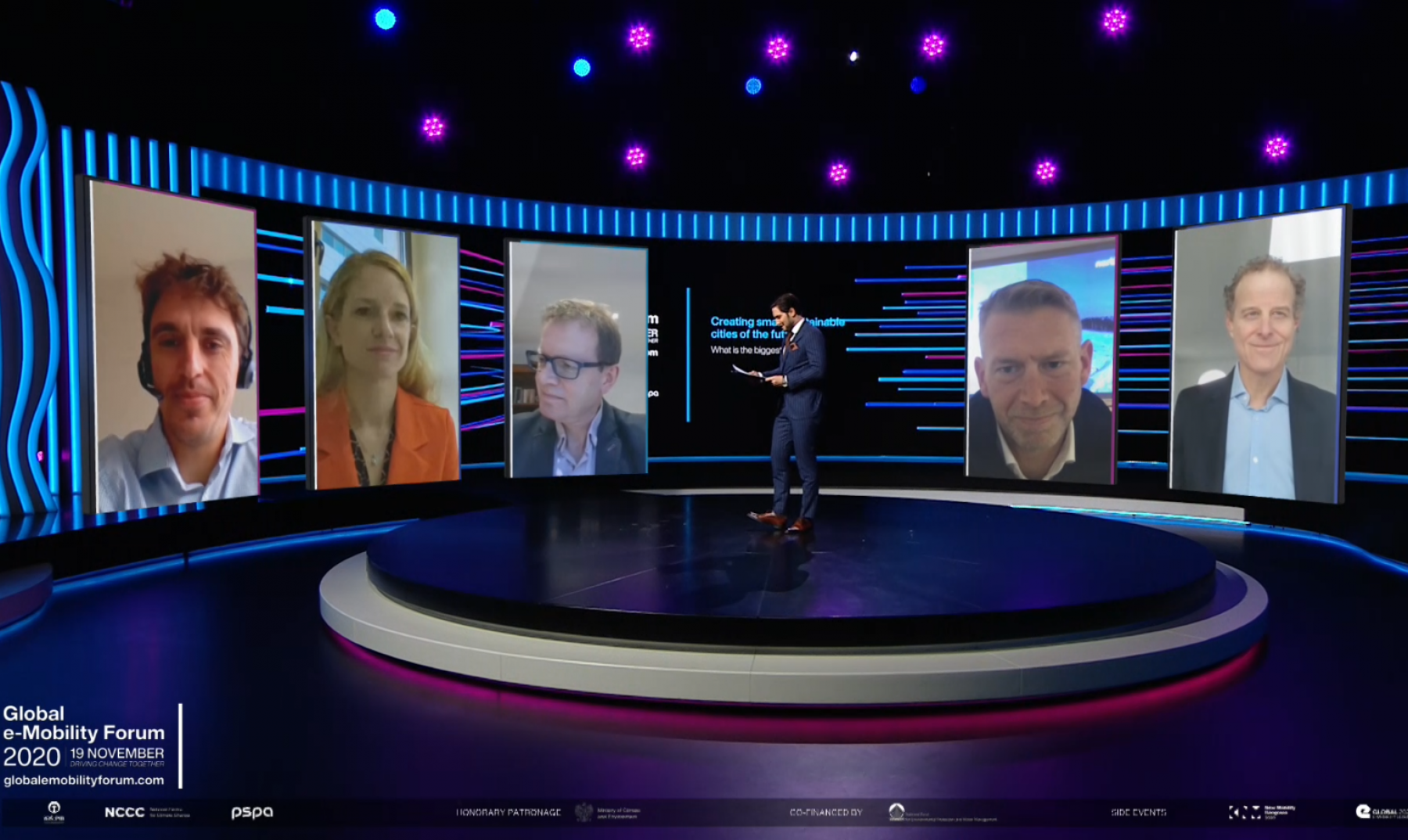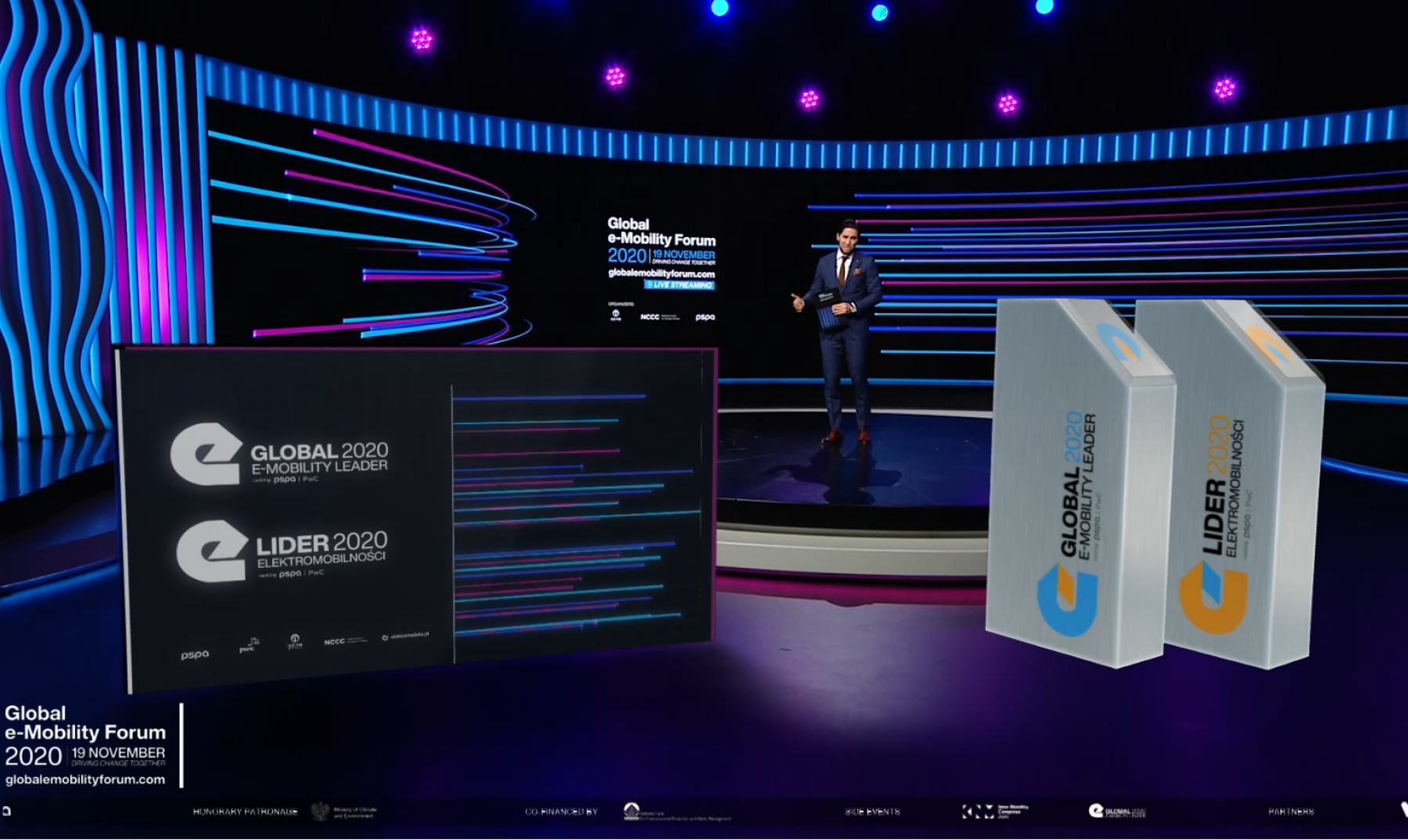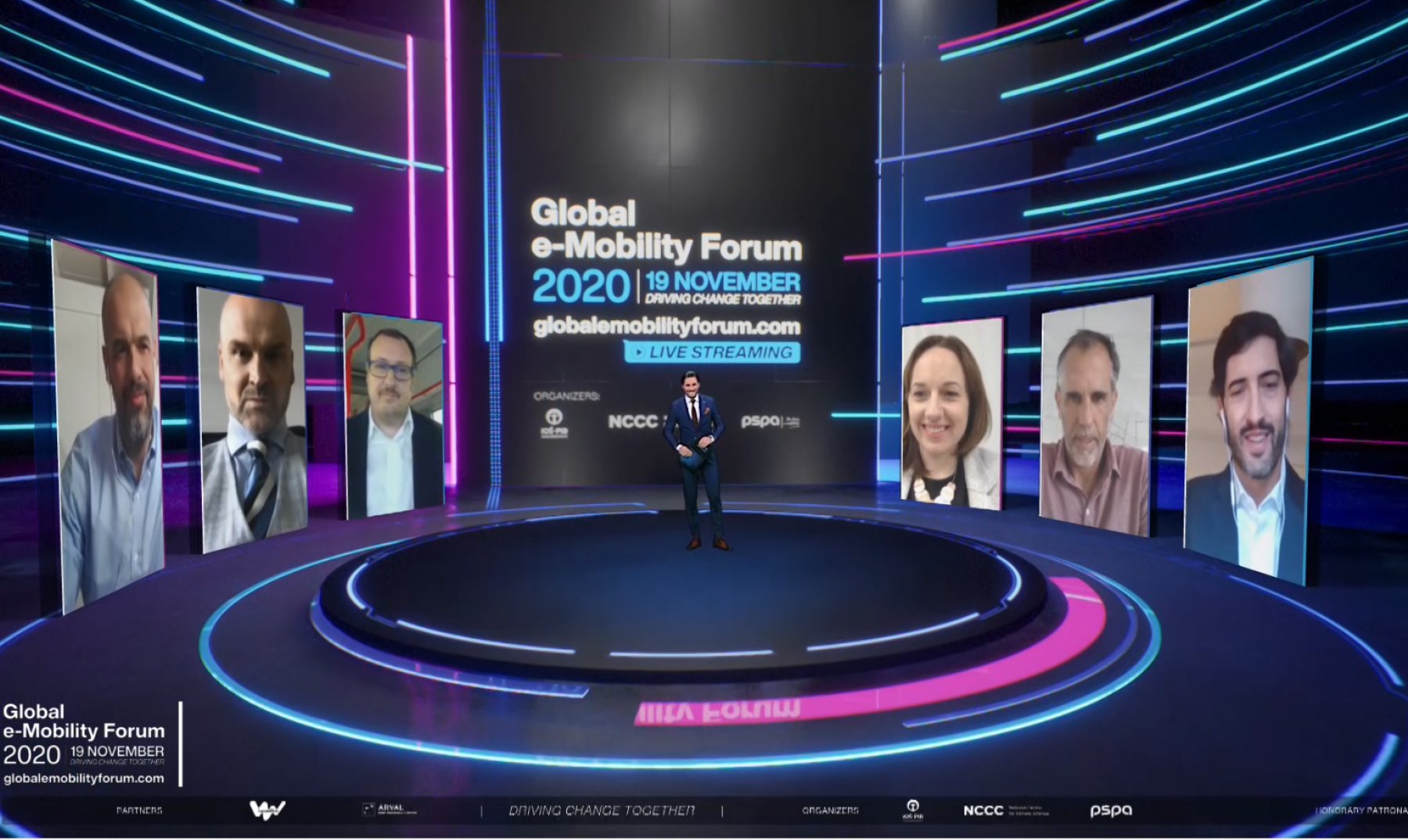 Credits
Producer
Art Director
Production Manager
Production Manager
Graphic Designers
Piotr Gęsek
Marcin Placek
Michał Lewicki
Arif Agung Nugroho
Piotr Kierzkowski
More credits

+